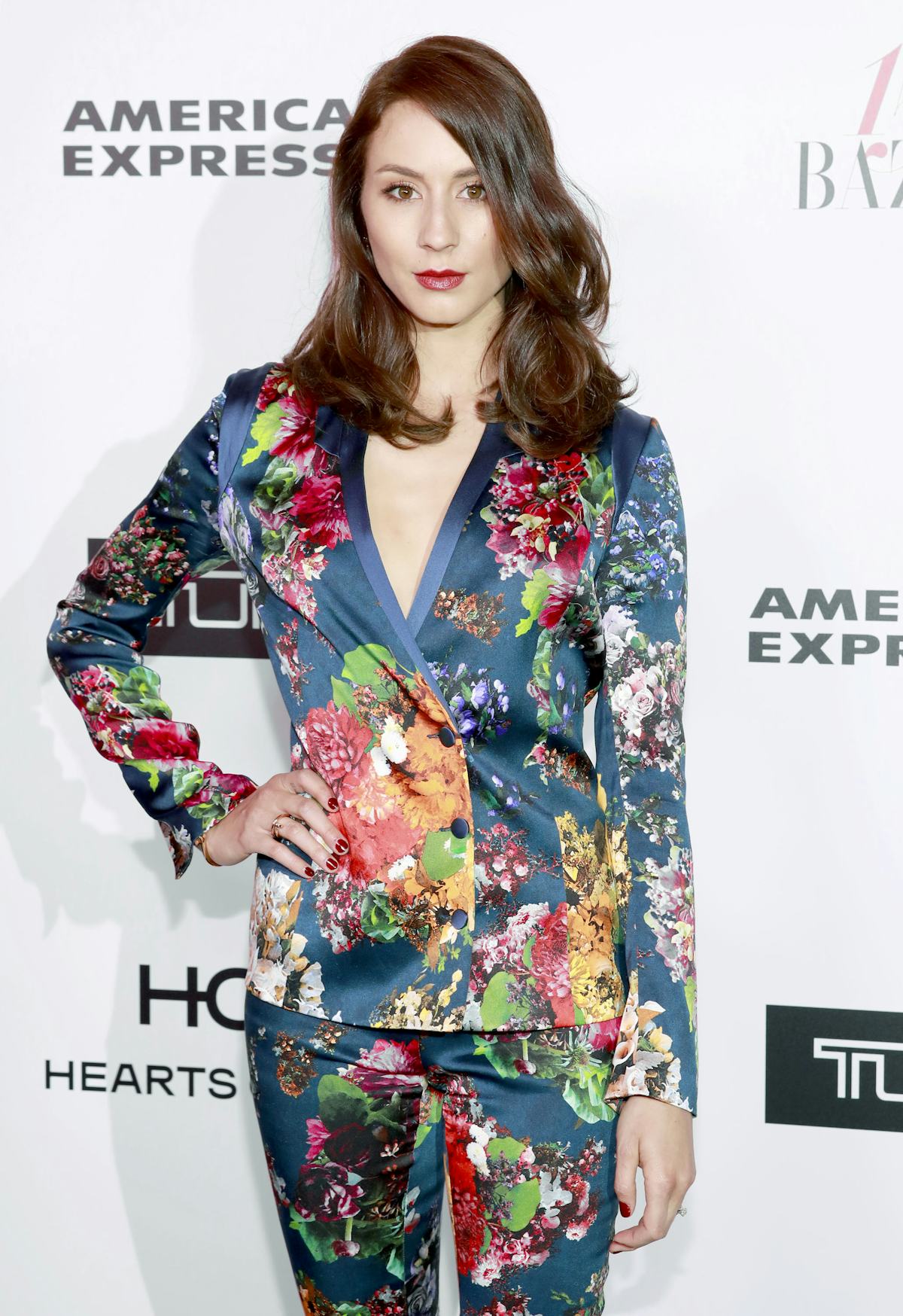 Troian Bellisario Just Announced The Birth Of Her Baby Girl With The Most Beautiful Photo
Rachel Murray/Getty Images Entertainment/Getty Images
Congratulations are in order for Troian Bellisario and Patrick J. Adams! The happy couple just welcomed their first child together into the world. Troian Bellisario gave birth to a healthy baby girl, and she took to Instagram to make the big announcement on Oct. 8 in a post featuring a first look at the beautiful baby.
"I cannot express how grateful I am," she captioned a photo of the baby girl's little hand grasping her finger. "To the people who have protected us and kept our growing family safe and respected our privacy. To our tribe for expanding with grace and exponential amounts of love. To my @halfadams for being so supportive during every moment of my pregnancy and her birth. And to whatever incredible force of fate that brought this baby girl into our lives. I couldn't be more proud to be her mother. To bring a new girl into this world and to do my best to raise her to be kind, strong and whatever the heck she wants to be."
It's not clear when exactly Bellisario gave birth and she has yet to reveal the baby's name, but I'm sure those details will come in due time. In the meantime, check out the first glimpse at baby Bellisario-Adams below!
Look at those little fingers! Look at that itty-bitty ear! I can already tell that this little human is the cutest thing in existence.
Don't go thinking Bellisario is the only one jumping for joy about the new addition to her family. Her husband, Patrick J. Adams, also took to Instagram to share his happiness with the world.
"The world just got 8lbs heavier," Adams wrote under the same photo Bellisario shared. "Thank you to everyone who fought for and protected our privacy during this incredible and beautiful time in our lives. Everyone is happy and healthy and loving every moment of this. I could not be more excited to bring a baby girl into this world at this moment. We will raise her to be powerful, to always speak her mind and heart and to live without fear. It's a brand new day and a brave new world and they are both beautiful."
If the birth of Bellisario and Adams' baby feels like it snuck up on you, that's probably because the already-private couple did a great job of keeping the pregnancy under wraps. The fact that they were expecting only became public knowledge about two months ago, when E! News broke the news to the world in an Aug. 6 report.
The birth of Bellisario and Adams' baby comes just about two years after the couple married in an über romantic ceremony on Dec. 10, 2016 that they called "Fort Day."
What's with the Fort Day theme, you ask? Well, there's obviously a hella romantic explanation behind it that Bellisario shared on Instagram a couple of days after their wedding, writing,
8 years ago we were two friends who has shared very little time together. We were tired and overworked and just wanted to have some peace and quiet. So he invited me over to his apartment where he had built us a pillow fort. He stapled sheets and Christmas lights to the ceiling. We shut the door to the world outside. We didn't answer our phones. And over pancakes and movies. Long late night conversations and sleep. we got to know each other a little better. That was the first "Fort Day". Each year after that our fort got a little bigger until 3 years ago our fort was a brand new home. Our first that we bought together. And in the still and the quiet of that "fort day" he asked me to marry him.
Who wants to make a bet that Bellisario and Adams' little baby girl's name is Fort? I've got $5 on it.