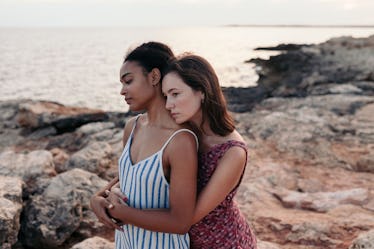 3 Things To Keep In Mind After You & Your Partner Have Your First Fight
Conflict is a natural part of any relationship. The good news is that, as long as you are both treating each other respectfully, it's a sign that you're both invested in your relationship enough to work through potential problems that arise. Moving on after your first fight with your significant other can be complex because it shows that you are two different people with sometimes conflicting needs and expectations. The first argument or conflict can also be intimidating because you might be afraid of losing each other or not fully recovering from the clash. But regardless of how tough it might be, working through conflict together is an essential part of a strong bond. Keep in mind that fighting doesn't mean the relationship is doomed; in fact, conflict is an opportunity to problem-solve together to create a relationship that's even happier and healthier for both of you.
The first time you approach an argument can be shrouded in a cloud of nervousness because you haven't really done this before. Just know that being able to get through an argument with a partner and come out on the other side feeling seen and heard is a really important aspect of a relationship. It also shows that you're both willing to be vulnerable about what you need, and that's pretty important, too. It actually proves a heck of a lot about your partnership.