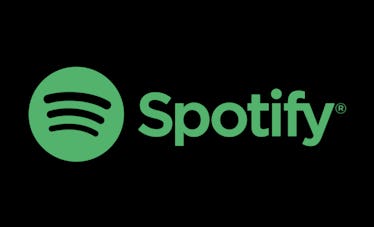 Spotify Is Giving Away Free Google Home Minis To Families Who Sign Up Together
I was raised in a very musical household. Growing up, my mom and dad would blast their favorite tunes on the family stereo while my sister and I danced around the living room until it was time to go to bed. Sure, we all got older — but we still play our favorite songs on the reg. Instead of using CDs, though, we use Spotify. Thankfully, the music streaming company is making it even easier for families to jam out together. Why? Because the Spotify Premium for Family plan update will land you and your loved ones a free Google Home Mini. So instead of connecting your phone to a nearby stereo system, you can play tunes with the help of Google.
If you're anything like me, you're constantly trying to figure out how to connect the bluetooth on your phone to the closest speaker. Either that, or you're trying to figure out which chord connects your laptop to the nearby sound system. Thanks to Spotify and Google Home's partnership, you won't have to stress about ways to play music for your family. Instead, you'll be able to use your complimentary Google Home Mini to play the tunes you love in the comfort of your own house.
So, how do you get a free Google Home Mini from Spotify? The process is quite simple. According to a Spotify press release, all you have to do is sign up for Spotify Premium for Family  — and you can do so by clicking here. The plan will let you and up to six family members use Spotify for only $14.99 per month, which is a pretty great deal if you divvy the price up. Beginning on Nov. 1, Spotify Premium for Family master account holders who sign up will receive a free Google Home Mini. The freebies are only available for a limited time, so register while you can.
Once your family receives and configures your Google Home Mini, you can start listening to music. Thanks to Voice Match, the device will be able to recognize up to six voices (that's a lot!). That means everyone in the family can take turns playing their favorite songs. All they'll have to do is say things like, "Hey Google, play Spotify" or "Hey Google, resume Spotify."
Alex Norström, Chief Premium Business Officer of Spotify, talked about the Google Home Mini offer in a press release. He said,
We're excited to be partnering with Google Home to bring the magic of voice to our Spotify Premium Family subscribers. After all, what's more fun than sharing the music you love with the people you love. For Family Plan subscribers, enjoying those moments will only get better. Now anytime their favorite artists comes up, they can simply say 'Hey Google, turn it up!'
As you can see, the Google Home Mini will make it a lot easier to play music with your loved ones. If your family is already signed up with Spotify's plan, you can also land a free Google Home Mini. According to a press release, existing Premium for Family users can still sign up for a complimentary Google Home Mini. All they have to do is click here.
As I previously mentioned, this offer will only last for a limited time. Spotify Premium for Family users can sign up for their Google Home Mini until Dec. 31, 2018 — and they must be living in the United States. There's no time to waste: Start organizing your favorite playlists and get ready to show 'em to the family.