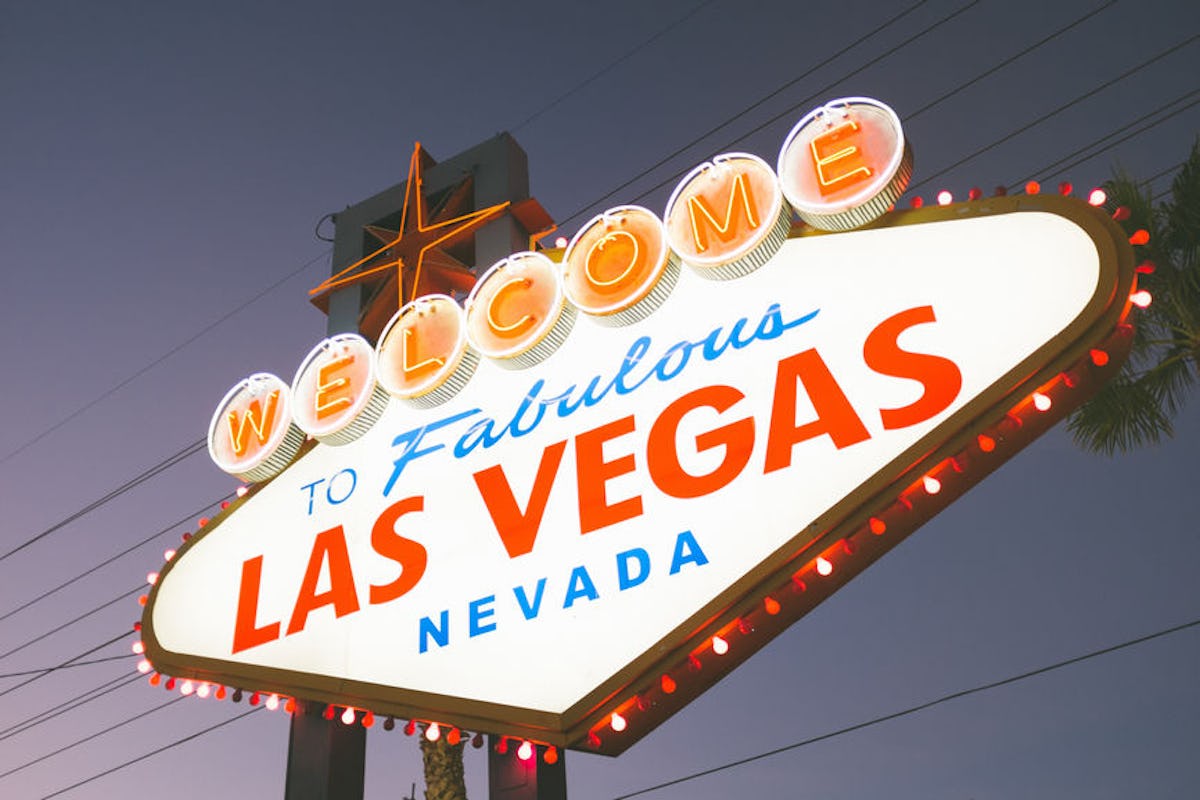 You Can Book $98 Tickets To Las Vegas With Alaska Airlines' Fall Flight Sale
Stocksy/Good Vibrations Images
Now that I'm a couple weeks into fall and the changing leaves and PSLs have lost some of their novelty, I'm scouring the internet for flight deals that'll help me escape to warmer climates and pretend that it's still summer. Luckily, the airline industry is helping wanderlust-hit travelers make Black Friday in October a thing (sorta) with last-minute fall airfare deals, and this Alaska Airlines flight sale helps you save on travel from now through the end of the year. Take a minute to browse and book in the next few days, because these steals are your remedy against FOMO once temperatures drop.
If you've never flown with Alaska Airlines before, the company is really great for traveling to spots along the west coast, as well as Hawaii and Alaska. So if you're currently fielding windy weather in Chicago or bundling up in New York City and are considering a trip to the golden coast that won't break the bank, now's the time to make some moves. In other words, you need to purchase your tickets by 11:59 p.m PT on Oct. 15 to get in on these deals.
Alaska Airlines' flight page includes a variety of non-stop, round-trip airfare for travel between Oct. 30 through Dec. 15. The cheapest round-trips I found started at $98 from Los Angeles to Las Vegas as well as Portland to L.A. for $138. From New York's Newark airport, one-way flights to San Diego start at $99 while a trip to LAX will set you back $119. Meanwhile, travelers can score a $220 round-trip ticket from JFK Airport to Las Vegas while San Diego dwellers can count on paying just a little bit more ($268, to be exact) to fly round-trip to Honolulu.
Saving serious cheddar on your flights to covetable warm-weather destinations means that you'll have more money to spend on food, lodging, and exploration, all while basking in some much-needed sunshine. It's a win-win situation that your wallet will love. Again, there are lots of different options flying out from locations in the United States, so I'd look through and see which choice sounds best for your fall travel plans.
As with all flight sales, there is some fine print to take into consideration. Considering that the travel window is from Oct. 30 through Dec. 15, Alaska Airlines is blacking out the popular travel dates around Thanksgiving (Nov. 15 through Nov. 29). In addition, travel is only valid on Tuesdays, Wednesdays, and Saturdays, which could be an issue if you don't have flexibility or some extra vacation days on hand. Lastly, all trips must be booked at least 21 days before you fly out, so I'd keep that in mind when planning your fall or winter escape.
Still, when it comes to booking a last-minute getaway without paying last-minute prices, Alaska Airlines' flight sale is pretty unbeatable for making sure that when the snow and ice hit and all you can think about is hibernating with Netflix and takeout, you've got a warm-weather escape in the works.