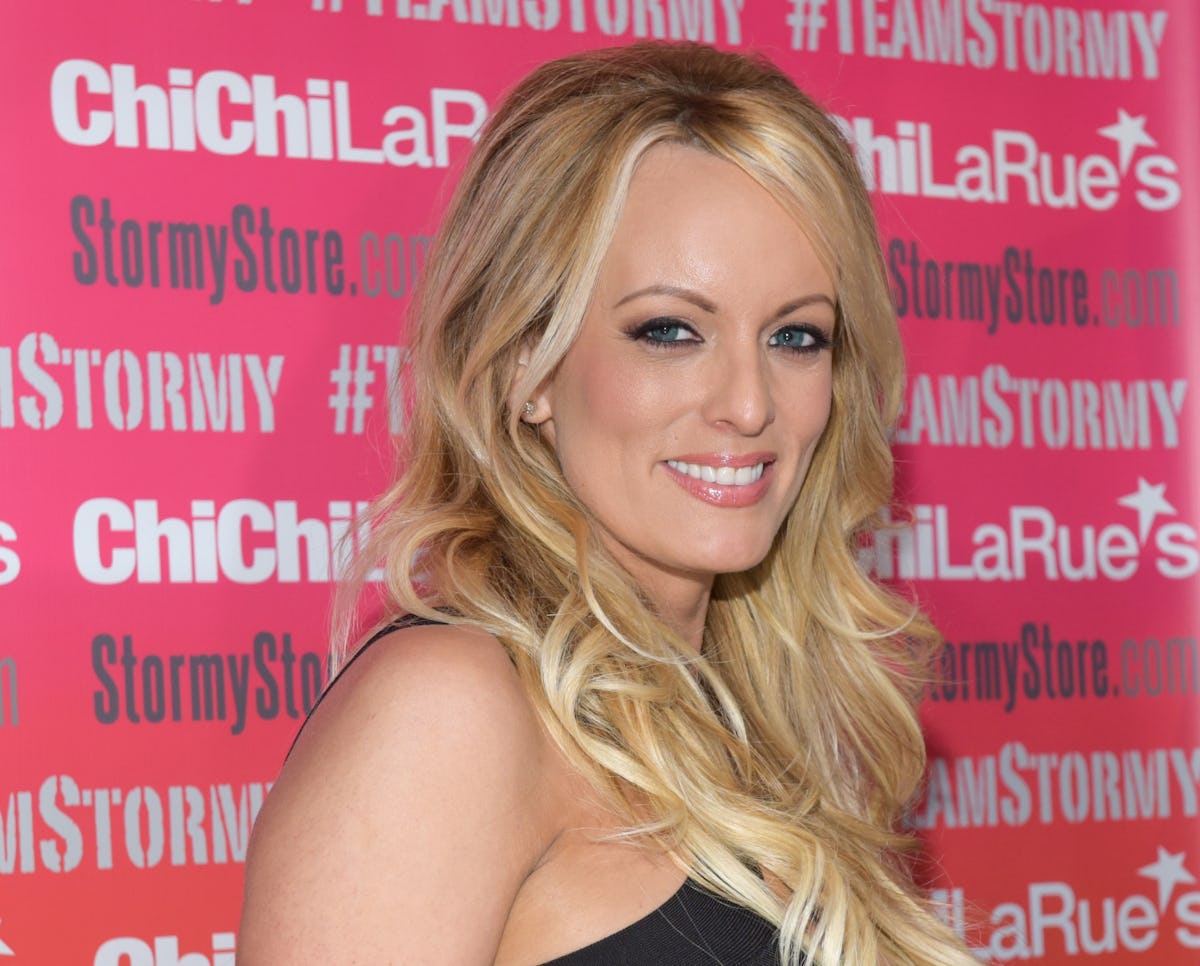 Stormy Daniels' New Book Has Some Seriously Wild Claims
Tara Ziemba/Getty Images Entertainment/Getty Images
Stormy Daniels might have gone public about her alleged affair with President Donald Trump months ago, but there's no shortage of drama coming our way, because she's gearing up to release a new book about it along with some juicy new details. While the book, titled Full Disclosure, won't be available for a couple more weeks, some of its excerpts are already floating around the internet and they're absolutely mind-blowing. Here are just a few of the wild claims from Stormy Daniels' book that are guaranteed to make your jaw drop.
But first, in case you missed it: Daniels has publicly alleged that she and Trump had an affair in 2006, which Trump has denied. She was reportedly given a $130,000 hush money payment from Trump's lawyer Michael Cohen ahead of the presidential election to prevent her from talking about the alleged encounter, although Trump admitted to personally reimbursing Cohen for the payment Daniels received in the hush agreement. The matter has stirred heaps of controversy since Daniels went public with the claims earlier this year, and this book only continues it all.
The book, obtained by The Guardian ahead of its Oct. 2 release date, features a series of disturbing claims about the president, proving that the adult actress hasn't lost her flair for controversy. In the tell-all memoir, Daniels, whose real name is Stephanie Clifford, graphically details her alleged encounters with Trump, claims he offered her a spot on his reality TV show The Apprentice and said he would help her win, and more. Elite Daily reached out to the White House for comment on these claims made in the book, but did not immediately hear back.