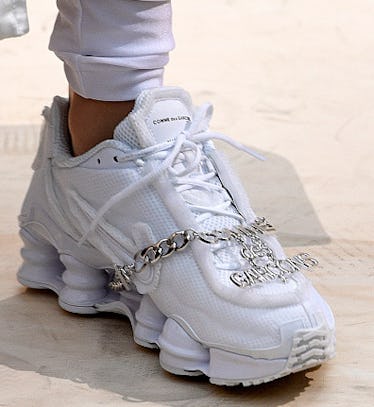 These Are The 6 Women's Sneaker Releases To Pay Attention To
Let's face it, navigating the sneaker world can be difficult for two reasons. For one, it feels like there's a new, hot sneaker release every day (partly because there is an awesome sneaker release nearly every day…). The solution? Staying in the game means reading up on all of the sneaker news, which can be time-consuming and daunting for even the most sneaker literate due to countless articles with varying opinions. That being said, the real hard part begins when it's time to make a decision as to which of-the-moment sneakers are worth bringing home. It's impossible to have them all, but it's also all too easy to want every single pair; the best sneakers nail it in both aesthetics and social currency.
Yes, this sounds like a headache, but before opting out of sneakers all together, fear not. This article has you covered. Think of it like a cheat sheet to circumventing all the conflicting sneaker news out there, saving precious time and energy. Ahead is the definitive guide of the absolute best to-be released, or recently released, sneakers in the game right now. The sneakers listed ahead are undeniably cool, making finding the perfect fit (both literally and figuratively) a cakewalk. So, what's the wait? Go ahead and dive in.