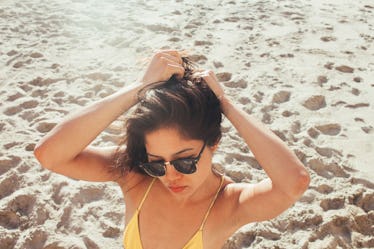 These 8 Spring Break Travel Deals Are Way Too Good To Pass Up
Spring break is quickly approaching. If you've already planned out how you're going to spend every second of this fabulous week, you're probably making great headway. But if you haven't started planning quite yet (No judgement, I promise.), I'm here to help. I know that traveling during spring break is your dream, and it's actually way more accessible than you think it is. Luckily, a ton of hotels in some of the best hotspot destinations are offering spring break 2019 travel deals that are definitely way too good to pass up.
From stunning destinations like Guatemala and Puerto Rico, to fun getaways that are closer to home, like Orlando and New York City, your dream destination spring break is just a couple of clicks away. You can relax on a beach, explore a bustling city, go on tours of ancient ruins, head to a theme park, or go skiing in a cute town.
Your spring break can be anything that you want it to be. And even though it might sound tempting to take the entire week to sleep and catch up on your Netflix queue, why not do that in a more exciting destination? Make sure you take advantage of these hotel deals so you have an unforgettable spring break 2019.