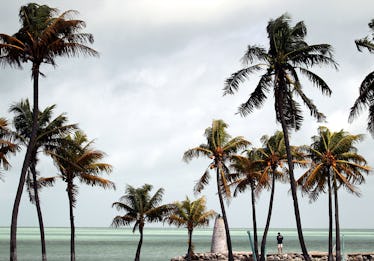 These Amazing Cheap Spring Break Trips Will Have Your Wallet As Happy As You Are
Marc Serota/Getty Images News/Getty Images
Everyone wants to pack up and take a vacation away from the daily monotony of life. Unfortunately, not all of us can afford to dish out a lot of dough just to see the beach or have some wild nights with our besties in a far off destination. So what do you do when your piggy bank is empty but you still want to get away? Here are some of the cheapest places to go on spring break, because money doesn't grow on trees.
Personally, I am the queen of the "staycation." Each time a break rolls around, I tell myself that my city has so much to offer and I never get the chance to do any of it. Hours are spent lying in bed making itineraries of all the taco stands I haven't visited, all the museums I pretend I frequent, and walking tours I could take to learn more about my home. Sure, there might be a lot of things to explore in your city, but, come on, "staycation" is just something we tell ourselves to feel less bad that everyone we know is off having the time of their lives.
But sometimes you just don't have the funds to go anywhere. If you are one of those people, here are some budget-friendly spring break destinations. Put on your radar so you don't sit home all week with your cat. Again.