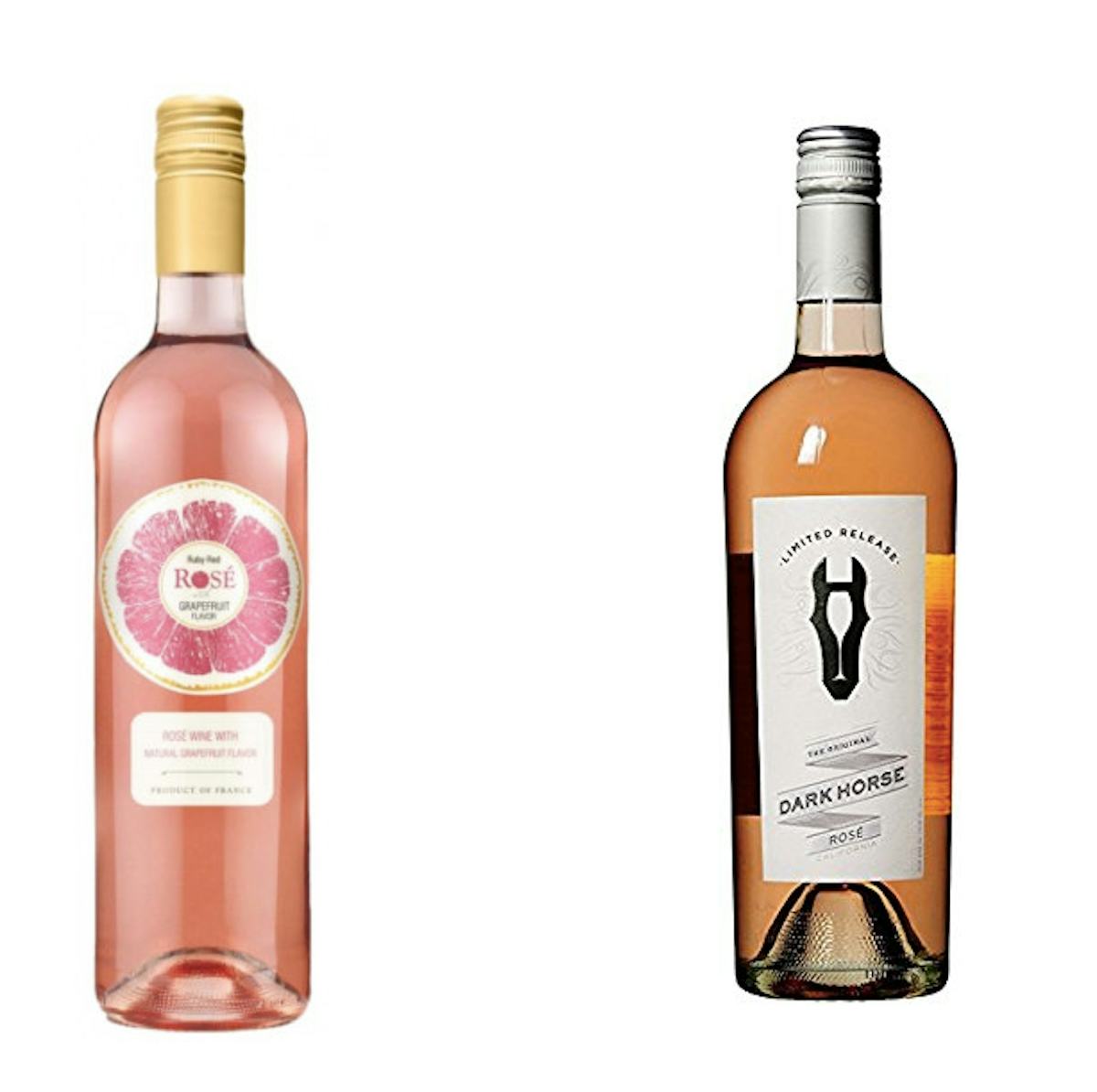 These Super Affordable Rosés Are The Perfect Addition To Any Happy Hour
Out of all the life-changing hacks I've gathered in my last 24 years, I have to say that one of the most valuable lessons so far is that not all good wine has to be expensive. In fact, some of my favorite wines cost just under a tenner. If you are also down to save a few bucks on wine bottles for your next rooftop party, picnic in the park, or a Netflix night in, here are five rosé wine bottles for under $10 (if you're 21 years and older). They'll truly change your life for the better.
Don't get me wrong: in the realm of rosé, I'm really not too picky. I do, however, have two mandatory qualifications for my beloved pink drink. The first is that my rosé needs to accurately balance sweet and dry flavors. (I'm really not a huge fan of anything that's reminiscent of Gatorade, but I don't love a wine that totally dries out my tongue. You feel me on this?) My second rule is that an ideal rosé needs to have subtle notes of fruit or flowers — maybe some citrus, berries, or even roses. It doesn't need to have an overpowering taste, but I'm always looking for something that defines the flavors of summer. So, if you're looking to drink pink on a budget, scroll down to see my top favorite picks.