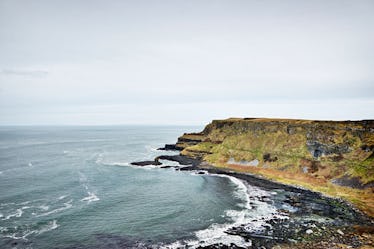 You Can Fly To Ireland For $99 This St. Patrick's Day For A Very Irish Celebration
Well y'all, it seems as though March is finally here, at long last... and that means St. Patrick's Day is right around the corner. You can celebrate as you usually do, by attending a local parade or partying it up in a local bar. On the other hand though, you can also book a last-minute getaway and have the time of your life. Luckily, a number of of airlines are offering discounted airline tickets that you should definitely book as soon as you see them. So check out these 10 cheap flights for St. Patrick's Day 2019. They're solid deals that will make your holiday extra special.
Tracy Stewart, content editor at Airfarewatchdog.com, pulled together a number of cheap flights from the renowned travel deal site. According to Stewart, since the holiday is only a few weeks away, you should jump on a good deal as soon as you possibly can. And I totally get where he's is coming from — you wouldn't want to miss out on a perfectly cheap flight. Alternatively, if you'd rather escape to the home of St. Patrick himself, Norwegian Air is offering discounted flights to Ireland for that same weekend, and the sale is good through March 17, per the airline. (The travel dates for the Norwegian Air sale are actually March 30 through June 23, but that means you can just extend your St. Patty's Day celebration beyond the 17!) Take a moment to peruse the tantalizing deals below — you definitely won't want to miss 'em. All prices are accurate as of publication and could go up as the holiday nears, so it's good to keep that in mind!