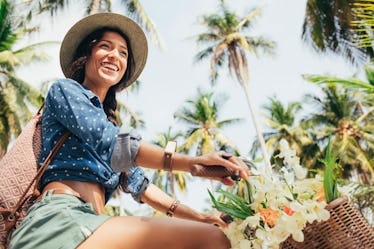 The Unpredictable Bucket List Every 20-Something Needs To Accomplish Before 30
Checking off things on your bucket list should be a top priority in your 20s. It's a decade where you dare to dream big, but also do everything you can to ensure those dreams come true. You're not afraid to stray away from the conventional paths of life, and that's why an unpredictable bucket list needs to be accomplished before you hit 30.
If you're already at your quarter-life, don't think you've fallen behind. Your 20s should have taught you by now that everyone's living life at their own pace. Trying to compete with everyone else's speed and accomplishments will only make your 20s flash by. And what will you have to show for it? Nothing, because you decided to be a runner up for someone else's goals when you could have come first place in your own.
OK, back to the fun stuff. Your bucket list can definitely include those go-to activities like sky diving and watching the sun rise at the Grand Canyon. You just want to make sure that the typical bucket list items aren't the only things you're striving for in your 20s. So, if you want your bucket list to be more than the norm, you need to add these items to it, ASAP.