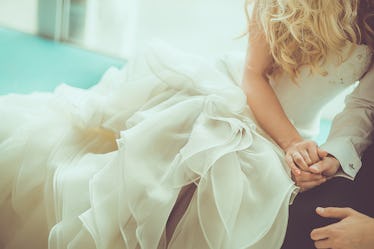 The Perfect Type Of Wedding Venue For You, Based On Your Zodiac Sign
If you've never been married, then you haven't quite experienced that magical moment when you step into a potential venue and feel at home. If you're engaged, that moment is coming soon enough, and you don't want to overlook the type of wedding venue for you, based on your zodiac sign, because let's face it, there's some truth to it.
You want your wedding to be perfect, and you may even stress out a bit trying to find a venue for the big day. No worries. Just try to sit back, relax, and envision how you always wanted your wedding to be. Of course, change the Disney prince you used to place at the end with your SO instead, and you're all set. The place, just like the dress, is important, and it needs to be something that speaks to you on a different level.
You're placing a very valuable memory at this place and you want to be able to look back and say, "I loved my wedding day." You're going to get bombarded with all kinds of deals and specials regarding your big day, but doing some research and visiting on your own will very much benefit you. Consider that your sign may also help you out, and certain places will pair amazingly well with a bride and her specific sign.