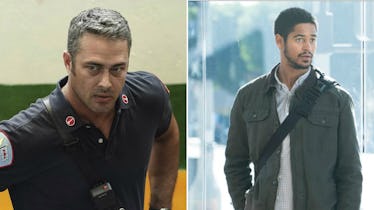 Real Talk: We'd Really Love To Date These Dreamboats From Our Fave TV Shows
Watching a captivating television show is what so many of us look forward to on a lazy day spent on the couch. Aside from having some of the most intriguing story lines ever, we can always relate to more than one character on the show. Of course, there are the relentless heartthrobs that keep us tuning in every week or have us in major marathon mode on a Sunday afternoon. You become extremely invested in these gems, and they'd totally make the list of TV characters we love and want to date IRL, because why not?
Obviously, these characters are actors, but we really do fall head over heels for the personalities they portray on screen. Blame it on their incredible acting skills, but you'd give them a chance in a heartbeat and delete all of your dating apps.
TV shows are relatable AF, and this is because of how close you feel and understand the characters. It's no wonder why many of them have the ability to give us all the butterflies. Don't act like you haven't thought up the perfect scenario of what life would be like if your TV crush was on your dating roster. It happens to the best of us, and chances are you had one or more of these TV dreamboats on your radar.