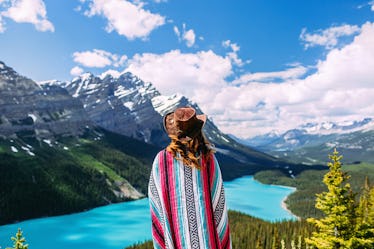 The Best Travel Goals Bucket List For The Girl Who Wants Out Of Her Comfort Zone
Travel is the perfect way to step outside of your comfort zone. New experiences can be terrifying, but travel forces you to dive in head-first. Suddenly, you're navigating streets alone, having conversations with complete strangers, and even trying foods you never knew existed. Initially, these changes might bring a strong sense of fear, so we try to avoid them altogether. However, we usually end up discovering more about the world and ourselves when we try new things. I've rounded up a travel goals bucket list for the girl who's ready to step outside her comfort zone.
When's the last time you did something for the very first time? In the midst of our daily routines, it's easy to forget that life is meant to be lived. It doesn't take a lot of effort to venture outside of the daily norm if that's what you truly desire. On the one hand, you can keep it simple by trying a new restaurant or speaking to a person sitting at the table next to you at your local coffeeshop. On the other hand, you can do it big by going skydiving or booking a flight across the world. Every step outside of your comfort zone could lead to amazing opportunities.