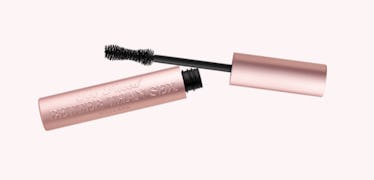 The Too Faced Black Friday Sale Is About To Make Your Eyes Pop, Literally
Black Friday has a way of unearthing these insanely amazing deals in the beauty industry. We are here for it, and since there's a time constraint, we are moving more swiftly than our makeup brushes. If you haven't seen the Too Faced Black Friday 2017 sale through their site, and other companies that carry their products, make sure you have something to hold onto... because these epic deals will seriously make you happy cry.
Some of those normal snags that would usually cost you a pretty penny are getting a sweet discount makeover. These products are getting dolled up in an admirable shade of affordable, and blushed with bargain. Literally, those products you continuously swoon over from Too Faced are about to enter your life at such a low cost, you'll pinch yourself to make sure you aren't dreaming in matte and primer.
Anyway, be mindful and thankful that these products are sold in more places than one, because that tiny detail is coming in clutch this year. From mascaras to primers to lavish matte lipsticks, Too Faced was sure to help us cross things off of our "treat yo self" Christmas list. Feast your eyes on the very products that are about to bless your makeup box and not cost you a fortune. Happy shopping, all.