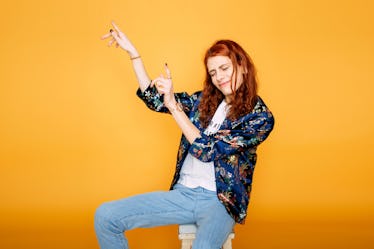 7 Times You'll Think The Sarcastic Girl Is Rude, But She's Just Being Honest
Whenever a sarcastic girl opens her mouth, she knows what she's up against. Either someone is going to be completely shocked by her word choices or it's time to cue the violins because someone's feelings got hurt. One overlooked quality of the sarcastic girl is that she is being so honest, but it can also be incredibly blunt.
Now, would you want someone that is always dishonest with you but never ruffles your feathers or a person who speaks the truth in an upfront way? Sarcasm shouldn't be seen as a totally disheartening thing. Underneath all of that comic relief and wisecracks, there is handy advice if you listen closely.
You have to have a little bit of emotional intelligence to befriend a merciless sarcastic girl, because not everything she says is doused in rainbows and butterflies. She's not rude, though. She's just being real and you'd do a disservice to yourself and her if you didn't dig a little deeper to what her slightly snarky, but truthful mouth was saying. It's easy to discredit a sarcastic girls opinion, but there are so many times when she should be applauded for her candor instead of being asked to apologize for something she's not sorry for.