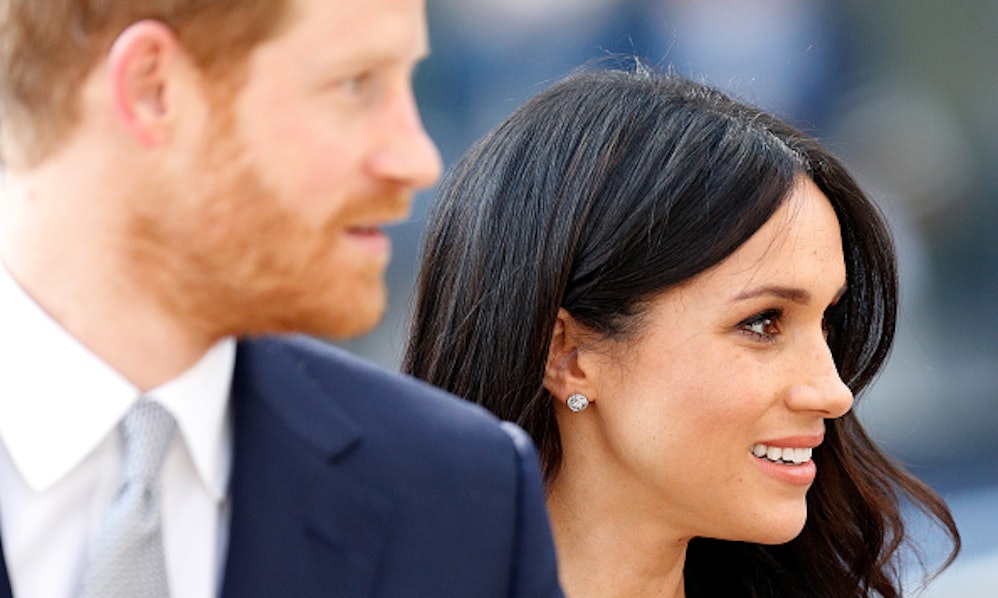 Max Mumby/Indigo/Getty Images
The Royal Wedding Procession Route Will Get You So Excited For The Big Day
As the countdown continues to Prince Harry and Meghan Markle's highly-anticipated royal wedding, brand new details are emerging about the couple's big day that show just how different their walk down the aisle will be from the Duke and Duchess of Cambridge's iconic 2011 ceremony. Previous reports revealed that Prince Harry and the Suits actress would be forgoing a Westminster Abbey service in favor of tying the knot at St. George's Chapel at Windsor Castle, complete with a dreamy horse-drawn carriage. Now, Kensington Palace is sharing new updates about a post-ceremony royal wedding procession route, and it looks like the newlyweds-to-be are trying make members of the public feel like a part of the celebration. If you are lucky enough to make your way to Windsor for the ceremony, here are the best spots along the procession route to see the couple make their first appearance as "man and wife" first-hand.
In a press release shared on the palace's Twitter account on May 4, Kensington Palace revealed that due to the chapel's location, the couple has chosen to forego the customary Buckingham Palace balcony viewing after they exchange vows on Saturday, May 19, 2018. While Prince William and Kate Middleton, Prince Charles and Princess Diana, and Queen Elizabeth and Prince Philip reportedly all concluded their official ceremonies in this manner, Prince Harry and Meghan Markle will instead mark their initial moments as newlyweds with a more interactive approach by stepping out of the church and first meeting with 200 special guests representing the various charities that they are involved with.
In the statement, the Palace wrote, "The couple are delighted that these people who will be such an important part of their official work in the years to come will be the first people they see after their wedding."
After greeting select royal guests, Prince Harry and Meghan Markle will then address and interact with the public through a 25-minute carriage procession through Windsor at 1:00 p.m., which will include a route through Castle Hill, High Street, Kings Road, Albert Road, and the Long Walk, according to the statement. Public viewing areas will be marked all along these points for fans to get a closer look at the festivities.
"Prince Harry and Ms. Markle are very much looking forward to this part of the day," the Palace said in the statement. "It will be their chance to express their gratitude for the goodwill and warm wishes they have received from all quarters in the months since their engagement."
On May 2, Kensington Palace revealed that Prince Harry and Meghan Markle will make their debut as newlyweds in an Ascot Landau carriage, which is one of five such carriages in the Royal Mews. The carriage will be pulled by six Windsor Greys horses, including father-son pair Storm and Tyrone.
Unfortunately for fans, the public's participation in the nuptials will conclude with the end of the procession. A palace representative confirmed in the statement, "The final thing you can expect to see is the Bride and Groom departing Windsor Castle for the evening reception at Frogmore House."
While plans for a royal procession are sure to delight locals, I was a little disappointed that there is no mention of a scheduled public kiss for the pair. After all, who can forget Prince William and Kate Middleton kissing not once, but twice for the crowd? Still, something tells me that Prince Harry and Meghan Markle will be able to put their own spin on the tradition. I am sure they will improvise a storybook ending-worthy smooch during their ride around town.