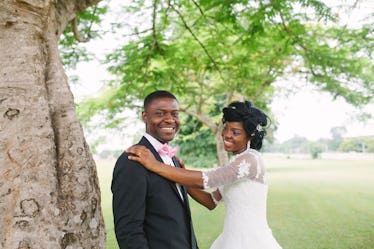 The One Thing To Do For Yourself Before Tying The Knot, Based On Your Zodiac Sign
Marriage is that one thing you could read plenty of books about, but still feel like a stranger to the whole concept. And in a way, you really are. That's why it's important to have a keen sense of self before tying the knot. The one thing to do before getting married, based on your zodiac sign, will ease you gracefully into a new, exciting portion of your life.
Don't think of this as the last thing you will do for yourself before you're "trapped." Marriage should never hold that definition of being placed in a constraining situation. It should give you wings and allow you to soar to states of happiness in your life that you couldn't imagine experiencing and enjoying with anyone else. Love stories have always set our souls on fire, and before you go trailblazing in your own, you have to promise a few things to yourself.
Fulfillment varies from person to person, just as marriages do. In order to fully appreciate that one thing you do for yourself, it needs to be something tailored to all that you are and adore. So, before "I do," books you on a trip to forever with the love of your life, you owe it to yourself to listen to your zodiac and do this one thing beforehand.