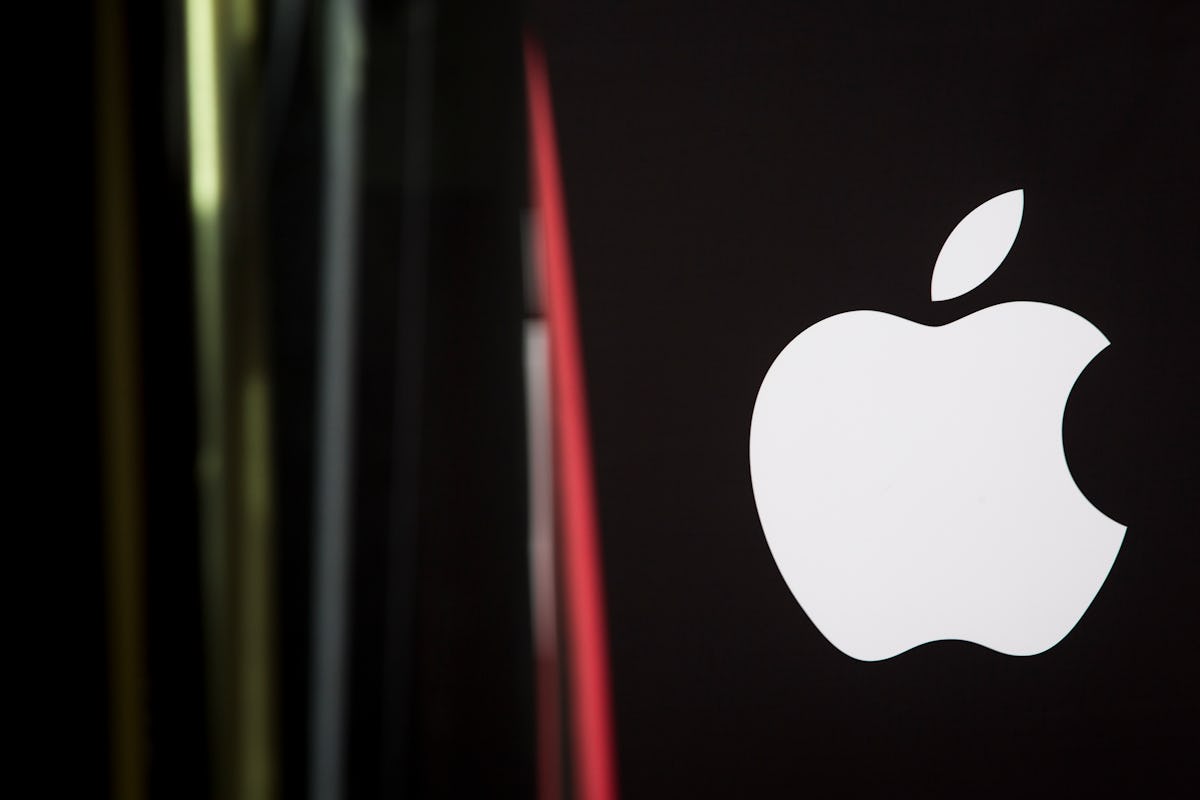 The Most Popular iPhone App This Year Proves We All Needed A Good Laugh
Jack Taylor/Getty Images News/Getty Images
Apple's App Store is an never-ending treasure trove, abundant with thousands of games, various modes of transportation, and a wide range of organizational supplements. No matter what you need, "there's an app for that." And, whether you have just a few apps for functional purposes — or if you have several pages crammed with every trending game to emerge in the world of Apple — there's no denying that some come in handy more frequently than others. While I mostly use Instagram and Google Maps for my personal wants and needs, the most popular iPhone app of 2017 is actually Bitmoji, and the reason why totally makes sense.
Apple officially revealed its list of the top 20 most popular iOS apps, and Bitmoji came in at number one. I'm sure you'd expect Instagram or Snapchat to dominate the list, considering their extreme popularity, and the fact that they might actually be the long-lost cure to boredom. The fact that neither of them won seriously seemed hard to believe. According to Mashable, however, Bitmoji probably managed to beat out the other apps, because you can use Bitmoji wherever you want. Whether your Bitmoji keyboard is linked to your Snapchat, iMessage, or to your Facebook app, it's useable through most of your social apps. While that may seem like a loophole, we all know that Bitmoji totally deserves number one, since digitizing and customizing yourself is honestly the greatest thing ever.
The second most-popular app on Apple's list was unsurprisingly YouTube, followed by Instagram, Google Maps, Spotify, Gmail, Amazon, Wish, SoundCloud, and Waze. The top 10 list is probably leaving you wondering: "Where is Snapchat?" Shockingly, Snapchat came in at 11th most popular, and we're honestly still trying to fathom how the DJ'ing dancing hot dog didn't attract the highest amount of traffic. But, since the list is solely based on traffic numbers, it'll just have to be another fact of life we need to face.
According to Apple, the App Store editors have also discovered four new trends in the app world this year. The editors first reference the increase in popularity of competitive gaming, like Euclidean Lands, a medieval design game. The app store has thousands of real-time games to play against other people, and over the years, they've become extremely popular. The next trend mentioned is the increased introduction to AR (aka augmented reality), through which users can experiment through games and customizable apps. For example, on Filmr, users can create their own AR.
Apple goes on to recognize the up-and-coming use of mental health and mindfulness apps, which have gained immense popularity. Apps like INSIGHT HEART teach users about the inner-workings of the heart, and can connect to other exercise apps to show users how their heart works during specific workouts. The final trend mentioned is the increased popularity in apps used for storytelling and design. One example of this is the IKEA PLACE app, which allows users to personalize and design entire houses using IKEA furniture.
Since Apple's apps can essentially cater to any and all wants and needs, the possibilities are truly endless. Whether you decide to create a digitized version of yourself that can express every single thought or reaction you've ever wanted (through Bitmoji, of course), or if you want to watch some sweet vids on YouTube, the App Store is a legitimate abyss of essential resources. Don't forget to checkout the rest of Apple's top 20 apps for this year, because you might find something you honestly never thought you would need.
Check out the entire Gen Why series and other videos on Facebook and the Bustle app across Apple TV, Roku, and Amazon Fire TV.