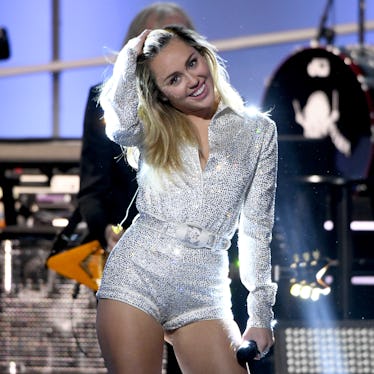 The Official Shorty Awards List Of Finalists Is Here & It's Absolute Perfection
Noam Galai/Getty Images Entertainment/Getty Images
It's that time of year again, folks. The 2018 Shorty Awards is quickly approaching, so it's time to get your snaps, tweets, and 'grams ready to go. On April 15, 2018, brands, influencers, and creators will gather at the PlayStation Theater in NYC to honor the best in social media, and it will surely be a night to remember. Which star will be voted Best In Music? Which meme went the most viral? Which GIF and emoji were the most used? Who was the best in Education, Gaming, and Activism? Which comedian had the funniest year? The full list of Shorty Awards finalists is finally here, so grab some popcorn, take a seat, and get excited.
If you're wondering why this year's Shorty Awards will be unlike any other, then Gregory Galant, the co-founder of The Shorty Awards and MuckRack CEO, is here to tell you. Galant spoke with Elite Daily about its Creator of the Decade award and why it's the newest achievement to be recognized at this year's show. "While 10 years only represents an insignificant fraction of the time we humans have been in existence, it's a tremendous portion of the time we've been able to create content for a global audience, without the approval of a gatekeeper," Galant explains. "In fact, many of our finalists were completely obscure 10 years ago. Most built their audience one fan at a time, using nothing but a webcam and their creativity. In honor of this special year, we've introduced the Creator of the Decade award. We're honoring influencers who have helped shape the most uplifting and valuable content on social media and the web today." Sounds incredible! You can check out the finalists for the Creator of the Decade award below, along with the full list of finalists.
Good luck to everyone, and we'll see you on April 15!
10th Annual Shorty Awards Influencer Finalists