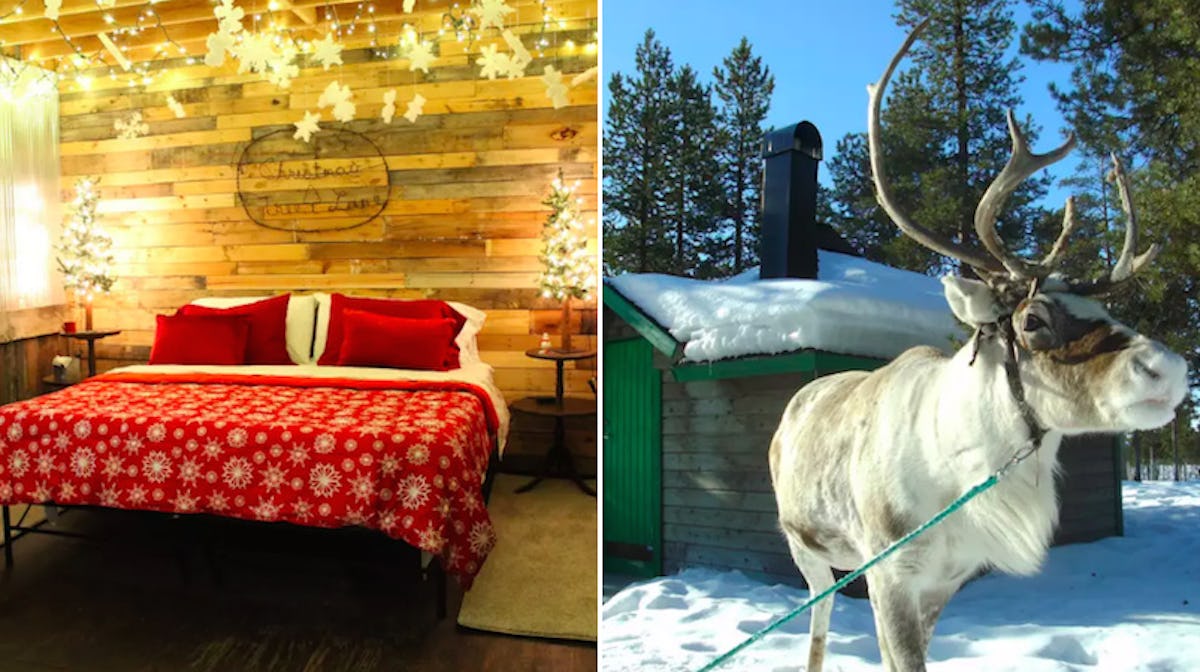 These Festive Airbnbs Should Be On Your Christmas List, Even If You're On The Naughty List
Halloween is around the corner, but who's ready for Christmas? Let's be real: Christmas is truly the most wonderful time of the year. There's something magical about the music, Christmas trees, fairy lights, stockings, movies, and the spirit of Santa Claus. Many of us have an endless amount of childhood memories surrounding the winter holiday, so it's easy to understand why we get the butterflies once it's Christmastime. If you really can't wait for the jolly holiday to roll around, here are the coziest Airbnb rentals in the world to get you in the mood.
There's nothing like cozying up by the fireplace with some hot cocoa once the holidays roll around. It's warm, festive, and you've got your family members by your side. It's especially fitting around Christmastime. It's too cold to spend time outdoors, so why not bond inside with the people you love most?
Airbnb home rentals are known for being unique. You get the chance to have a cool experience without having to step foot outside the house. Whether you cozy up on the couch and watch some holiday films, or play boardgames with your friends over a bottle of merlot, you can certainly have a blast on a Christmas-inspired getaway. From historic cottages to dreamy igloos, these Airbnb rentals will surely bring out your festive spirit.