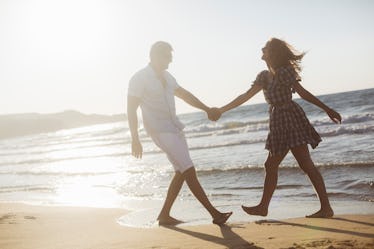 7 Thoughts The Confident Girl Has About The One Who Got Away
The confident girl is known for being cool, calm, and collected, but naturally, she still deals with relatable AF obstacles in her romantic life. Many of us are all too familiar with the one who got away, and so is she. The confident girl believes she gave it her all, but the relationship still managed to slip through her fingertips. What even went wrong?
Before anyone makes assumptions about this girl and her love life, let's get one thing straight: Confidence can sometimes be mistaken for cockiness, but they're two completely different things. The confident girl isn't full of herself; she just knows what she wants in life, and isn't afraid to go after it. She's confident that she can take on the world, and embraces new relationships with a positive mindset.
The confident girl wants you to know that she isn't emotionless. She feels and wonders many of the same things the next person would if they were pondering the one who got away. The only crucial difference is that the confident girl is a firm believer that what is meant to be, will be. Yeah, she misses this person, but even through the "what ifs," she finds a silver lining by not dwelling too heavily on the past. Before she moves forward with her head up, she does some reflecting. These particular thoughts about the one who got away cross her mind.