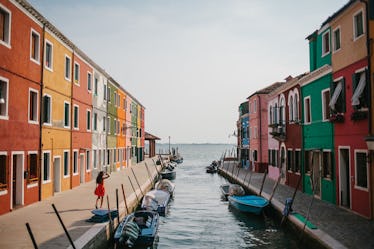 The Best Travel Destinations For A Life-Changing Gap Year Are Waiting
Have you ever considered taking a gap year? We spend our earliest years in school, but there is so much to learn and experience outside of the classroom. Travel can expand your horizon, and a gap year is a great opportunity to do exactly that. You can take a break after high school or college to spend time volunteering or studying abroad on your own terms. The world is your oyster, so you have the freedom to choose where you'll spend your gap year. To help you out a bit in the planning process, these are the best travel destinations for the ultimate gap year.
There's no denying that a gap year could prove to be an extremely valuable life experience. Once you've decided to spend a year abroad, you'll be faced with decision of where to go. There are so many factors to consider, such as immersing yourself in a new culture and the distance you'll be from home. You can spend a year studying art in Italy or volunteering at an animal conservation center in Tanzania. You'll want to invest time in making this decision, because it will effect your entire experience. It might feel overwhelming at first, but all of your research will pay off in the end.
This will likely be one of the best periods of your life. You'll have so many memories tied to this location, and whichever destination you choose will always have a place in your heart.