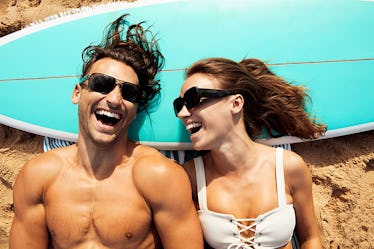 The Best Spring Break Destinations For 2019 Will Make You Want To Book A One-Way Flight
The countdown to spring break is officially on! If you haven't made plans for this year's spring break, then you should definitely move fast. It's one of the most exciting times of year for college students, so why not plan an epic trip? It can be difficult to find the time to travel during the school year, and this is the perfect opportunity to do so with your crew. If you don't want to experience hardcore FOMO, then check out the best spring break destinations for 2019 for an epic trip you'll never forget.
Spring break only comes around once a year. Unlike many other vacations, this one in particular was specifically meant for fun experiences and making new memories with your best crew. This means you can prioritize yourself without school work and projects getting in the way.
Whether you choose to chill on the beach or have wintery fun in the mountains, there are so many ways and places for you to have a blast during spring break. There's no right or wrong way to celebrate this little escape from school, so do you! Call up your besties or book a solo trip to one of these exciting destinations for the spring break of a lifetime. It's time to live your #bestlife.