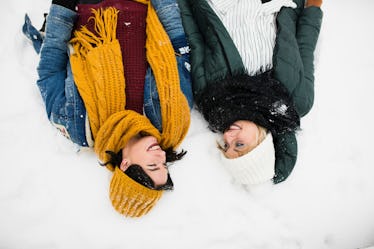 Hear Me Out: Visit A Cold Weather Destination This Spring Break & Ditch The Norm
Let the countdown to spring break begin! It's one of the best times of year for college students, and it's easy to understand why. After a busy semester full of tests, projects, and papers, it feels so relieving to have a break. It serves as the perfect pick-me-up before completing the semester. Traveling for spring break is part of the quintessential college experience, so grab your squad and start planning before it's already here. If you want do something out of the norm this year, then keep reading to see why you should travel someplace cold for spring break.
When you think of spring break, you probably envision sand and palm trees. You likely imagine lounging on the beach with a fruit smoothie in hand, and I really can't blame you. Beach vacations are incredible, but why not consider visiting a cold weather destination during spring break this year?
Think about all of the snow you'll be able to play in, s'mores you'll roast by cozy fire pits, and hot cocoa drinks you'll sip. Cold weather vacations can be just as, if not more, exciting than warm weather trips during spring break. Your snowy Instas are sure to stand out on the 'Gram, so pack your bright beanies, coats, and fluffy scarves, because it's almost time to hit the slopes.