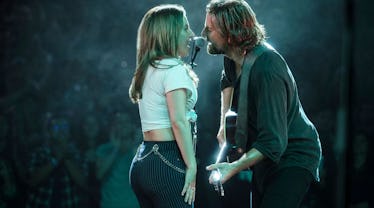 20 Movie Soundtracks That Were So Good, They'll Live On Forever
Lady Gaga/YouTube
What's a movie without the music? A solid soundtrack can truly make or break the cinematic experience, and there's a long list of films that prove that. A perfectly curated collection of songs can heighten emotion, add dramatic effect, or make for a picture-perfect happy ending, and some soundtracks have cemented themselves as being equally iconic as the film it accompanied. The 20 best movie soundtracks were so good, every film buff should have them on their radar.
It's hard to imagine what the Wizard of Oz would be without Judy Garland's "Somewhere Over The Rainbow," and 1987's Dirty Dancing simply wouldn't be the same without "I've Had The Time of My Life." These songs made for defining moments in each respective film, and while actors get a lot of the attention, it's the people behind the scenes really making the magic happen. At the same time, these songs were so loved, they became standalone hits, taking on a life of their own on radio and mainstream music charts.
On set, a music director is responsible for overseeing the overall atmosphere of the music, and it's an essential job when it comes to making a flawless film. There's even an Oscar category for Best Original Score — a nod to the importance of queueing up the right music.
These movie soundtracks are so good, you won't want to hit the "skip" button on a single song.