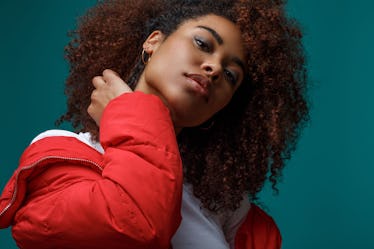 12 Girl Bosses Offer Amazing Tips For Finding Your Soulmate & You Know You're Curious
Life is busy. There's always so much to do, so much to accomplish, and so much left undone and unaccomplished at the end of the day! While being busy and motivated can be energizing, it can also be tricky to find a balance between your ambitions and your personal life. Taking the time to nourish both aspects of your life is super important, but sacrificing one for the sake of the other can be detrimental to your overall happiness. As you're figuring out your career and your love life, consider this love advice for ambitious women.
As RuPaul says, "If you can't love yourself how in the hell are you gonna love somebody else?" This advice definitely applies to finding a balance between your ambitions and your love life. Loving yourself means honoring your own power, confidently prioritizing your work, and knowing that you deserve fulfillment in both areas of your life. That being said, sometimes you just need a little encouragement and advice from some empowered, successful, and wise women to figure things out. So read on for some insights from truly boss women.