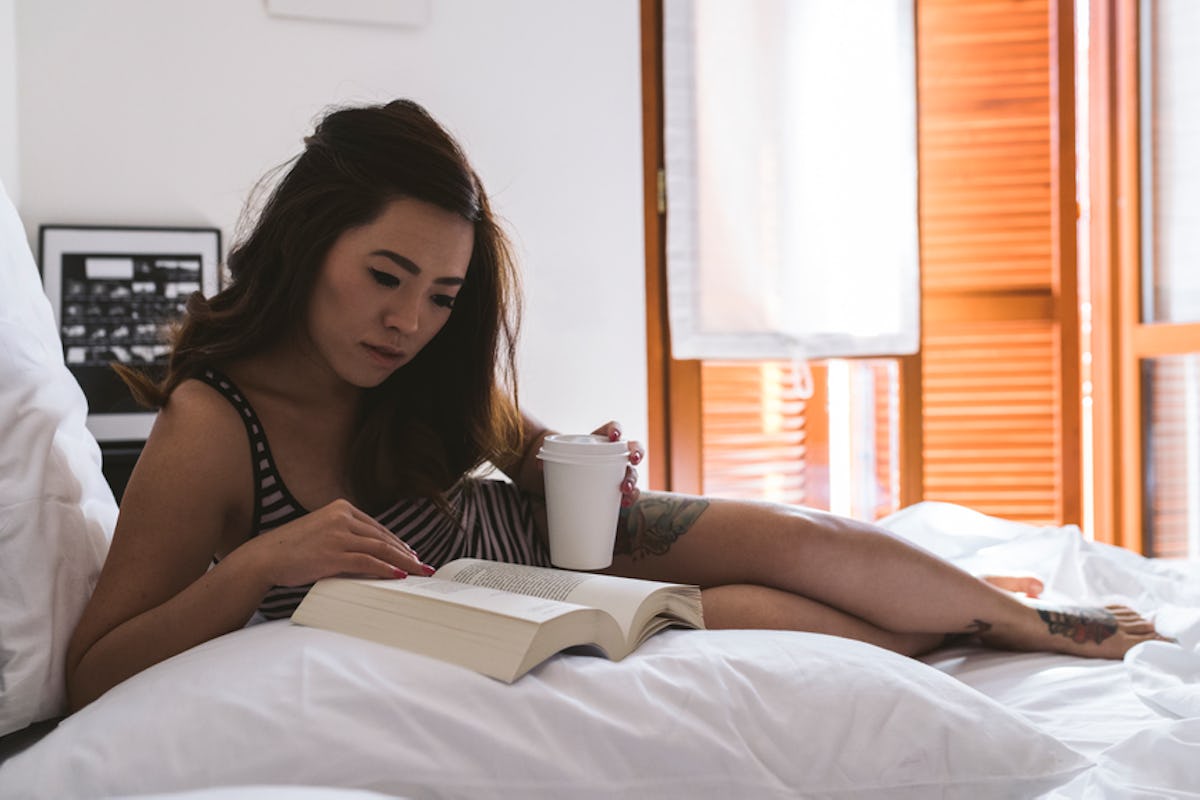 The Best Books To Read On Spring Break If You're Looking For A Sweet Escape
Is there anything more lovely than getting totally lost in a book? If you ask me, there's no better way of passing the time. And if you're already feeling like 2018 is off to a rocky start, just imagine how fried your brain might feel by the time spring break rolls around. Your noggin just might need a vacation, too, so the best books to read on spring break are going to be the ones that get you out of this world, this timeline, and this news cycle. No need to pack any three-volume political memoirs in your suitcase for this vacation, OK?
Whether you're a fan of love stories, magic, ghost stories, sci-fi, or — my personal favorite — coming-of-age stories, I've rounded up some suggestions for great books that will transport you out of this wild world and into another. Because we all need a sweet escape from time to time, amirite? At least for a little while?
Regardless of where you're going this year for spring break, it never hurts to have a good book (or two, or five) stowed away in your suitcase. And hey, even if you're simply planning for a staycation this year, that means you have even more time to get lost in any one of these satisfying reads.