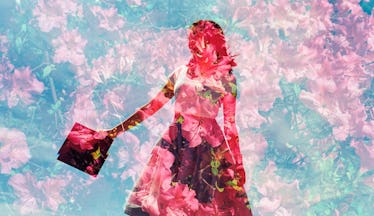 9 Women In Their 20s Reflect On The Advice They Wish They Had At Graduation
Graduating college can feel seriously scary. You've spent your entire life in school, working and preparing for the moment you enter the real world, but what happens when you get there? What if things don't go totally according to plan? You may have passed all your classes, but there are some lessons you don't necessarily learn in school — and who better to teach you than the people who have already lived it? So, I reached out to several 20-somethings who have already finished school to find the advice women wish they had at graduation.
The thing about life after college is, everyone has a different experience, and you may have expectations about what your life will be like that don't exactly come true the moment you move out of your dorm. You might land your dream job right away and things might not feel all that different for you. On the other hand, your career might go in a direction you didn't expect, your friendships might change (especially as people move to new places and get busy with their jobs), and you might find that everything you thought you wanted isn't exactly the right fit for you anymore. In any case, here's what other women in their 20s wish they knew when they were graduating, and what you can learn from their experiences.