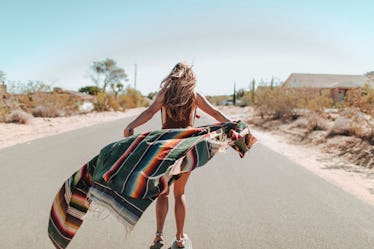 The 8 Insta-Worthy Stops You'll Make On Your Cali Road Trip, If You're Doing It Right
California is a destination that has a little something' for everybody's taste. Whether you want to visit the desert, mountains, or beaches, you'll be able to find exactly what you're looking for (and so much more) in California. The landscapes are diverse and downright beautiful, which means that there's a photo opportunity at every turn. You won't have any trouble capturing that perfect shot for your Instagram while cruising through California. Needless to say, it's a great road trip destination. Grab your girlfriends and put together a dope playlist, because these are the most Instagrammable stops to visit on a California road trip.
California is one of those destinations that's best traveled by car. The state is big, but there are so many stops worth visiting in each city. You'll find yourself pulling over to admire the views and capture the moment. A road trip will give you the freedom to be spontaneous and take a detour at any given moment when you're feeling inspired. Instead of racking up taxi fees, you should consider driving a rental car. When you rent a car, you'll have the access and time to the best destinations in the sunny state of California. Be sure to check off these stops on your California road trip if you want your Insta feed to pop.