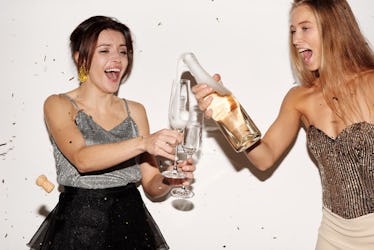 The 6 Best Places For Birthday Brunch In NYC That'll Be The Best Celebration Yet
Let's be real: Brunch is always a good idea. How can we even begin to thank the person who decided that combining breakfast and lunch would be an extraordinary idea? Brunch is undoubtedly the best meal of the day, and you clearly cannot get enough of it. Whether you're sipping a mimosa (if you're 21 or up) or savoring eggs Benedict with home fries, there's no better way to start your day. Birthdays are even more exciting for brunch, because you get to slay them with your besties. If you live in New York or plan to celebrate your big day there, here are the best places for birthday brunch in NYC.
Cheers to your best years with a celebratory brunch in NYC for your birthday. With so much going on, New York City is one of the best cities to ring in a new birthday. There's no shortage of restaurants that know how to do brunch right, so you'll definitely want to create a brunching bucket list ASAP. Don't forget to wear your favorite outfit and arrive on time with an empty stomach. You'll definitely want to Instagram this moment! Check out these birthday brunches you'll never forget in NYC.