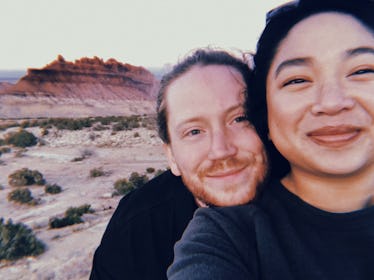 The Best Anniversary Trips Your SO Would Love To Go On, But Might Not Tell You
Planning the perfect anniversary present can be difficult. Whatever it is, you want it to be something special, and you want your partner to be able to love it as much as you loved putting it together. And sometimes, a physical present isn't enough to express how much you love that person. A great idea for an anniversary present is the gift of travel. A trip where you can make new memories together will be exciting for the both of you, and will help you cross more things off of your couple's bucket list. If you're in need of some ideas of the best anniversary trips for couples, I've rounded up a few of my favorites.
Your SO may not drop any hints about what kind of trip they'd really love to take, so I'm here to help you out with the process. From a micro-trip just outside your hometown, to a surprise trip that you don't have to plan at all, there are a ton of options for you and your boo to make this anniversary your most exciting one yet.
Plan a trip that you know that the two of you can appreciate. If you both love going out and seeing bands, maybe try out a live music tour through a city. If you love driving and taking the scenic route, maybe a road trip is more up your alley. Whatever you decide, I know that your partner will be so appreciative that you took the time to make this anniversary special. Bon voyage!