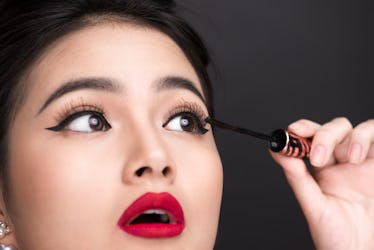 4 Pairs Of Killer Fake Lashes That Actually Look Really Natural
The notion that fake lashes always look fake is actually fake news. I'm here to clear the air because investing in a pair of the best fake eyelashes that look natural can really elevate your lash game and completely transform your look.
Now don't get me wrong — I love mascara and think that the right formulas have the ability to increase length and volume. However, mascara can often clump, flake, irritate eyes, or rub off before the end of the day. And while people are often turned away from false lashes because they feel intimidated by the application process — I know I was! — there are many false lashes on the market these days that are long-lasting, super easy to apply, and miiiiight just give mascara a real run for its money in the volume department. There's nothing like walking into a room full of people and being asked over and over how your lashes are so naturally long, right?
From clever falsies that use magnets to stay attached to eyes to lightweight, comfortable fake lashes that are applied with glue, we've sorted through tons of options on Amazon to showcase the best false lashes that feel just as comfortable and natural as they look.