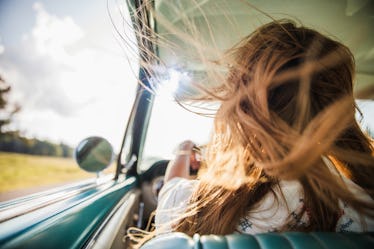 50 Songs For The 2018 Road Trip Playlist Your Wanderlust Didn't Know It Needed
A new year is a great time to travel. New beginnings, new wants, and new friends will be surrounding you, and maybe you just want to get away. The beginning of the year may also a good time to take off for some "me time." Either way, a big decision to make is where you should go. A lot of people go to Europe or somewhere tropical, but those things can be really expensive, and not all of us can swing a trip like that. But something that is super fun and on the less expensive side is traversing the United States. Yep, a road trip is perfect for you and your friends, and a 2018 road trip playlist is what you need to really get you motivated to mark up a map and just go.
There are so many possibilities for road trip routes, from coast to cost or north to south. Going on a road trip will bring you new perspectives to America and take you to some really interesting places. You can even make a theme to your trip like visiting world records (i.e. the biggest cheese wheel or largest ball of yarn) or visiting famous people's hometowns (i.e. Nashville, Oakland, and Chicago are some good ones). Whatever you do decide, these songs are about to become your go-to mood boosters for this trip. Enjoy!