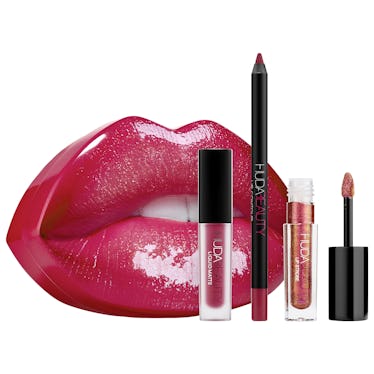 If You Hate Office Holiday Gift Exchanges, These Under-$25 Gift Sets At Sephora Will Save You
Ugh, office holiday gift exchanges. Depending on whether you like your co-workers or not, it can be a funny, thoughtful event, or it can become a dreaded, stressful disaster. What do I get my annoying co-worker who constantly brags about already owning everything? What do I gift our female CEO, an extremely intimidating boss babe running the whole show? What do I get our completely overworked, underpaid, still-smiling intern? Since there's usually a price cap for every office white elephant party (or, at least, for your sake, let's hope so!), I've rounded up the best gift sets from Sephora under $25.
Trying to figure out what to gift in your office holiday gift exchange can be exhausting and a little intimidating. I mean, if you know your gift recipient well enough, it's pretty easy to figure out what they would like. But when you get the co-worker who is always sitting in her corner, only speaking up in team meetings, it's a bit more difficult. Whether you're gifting to a high-maintenance princess, a low-maintenance tomboy, an in-office mentor who low-key loves skincare, or an assistant calling out an SOS, there's something for everyone on your office roster.
Oh, the weather outside is frightful, and while it's definitely doing a number on our skin, it's also messing with our hair, too. This haircare moisture kit will bring hydration back to your dry AF hair.
Is there even a point in wrapping this bath bomb inside an ornament holder? If I got this as a gift, I'd immediately open it up and drop it right into my bathtub THAT NIGHT, sans the tree.
Charlotte Tilbury is my all-time favorite makeup brand, and you honestly just can't go wrong with gifting, like, any of her products. This set comes in a cute little gifting box, too!
NUDESTIX is another one of my favorites, and their Magnetic Eye Color pencils never disappoint. This four-piece set comes with mini shades in Copper Foil, Burnish, and Chocolate, plus a much-needed sharpener.
Is it just me, or is this beach-inspired eyeshadow palette making you really desperate to get under the sun ASAP, too? The palette comes in a mix of metallic, satin and matte finishes and delivers solid payoff.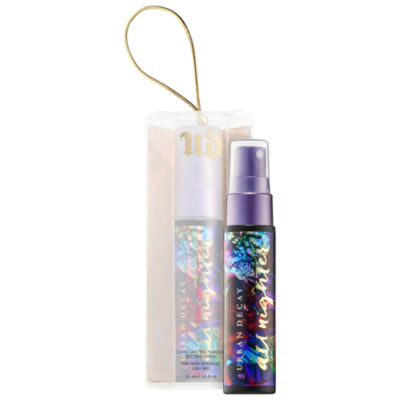 Another tree ornament, this setting spray is a perfect size for ladies who actually do stay out until the crack of dawn. The itty-bitty 1-ounce size pops into your purse easily.
For the co-worker with sensitive skin, this Brighten Park set is for her. First Aid Beauty is Queen when it comes to catering to easily-irritated, eczema-prone skin, and this kit does a great job at brightening up the skin, gently.
The sheet mask addict at your office will lose her sheet when she receives this set. These bamboo charcoal-infused masks come in a set of three and will start to bubble up and tingle upon application.
Beauty Blenders have become a staple in almost everyone's makeup kit, and adding another (clean!) one to a co-worker's collection is never a bad idea. This kit includes a Beautyblender cleanser bar and will surprise you with one of four Beautyblender hues after opening the cute package.
This packaging is so fun, and the contents inside aren't half-bad either. Featuring HUDA's full-size Lip Contour, as well as a mini Liquid Matte Lipstick in Heartbreaker and a mini Lip Strobe in Shameless, this three-piece set can be used individually or all together.
If you're going to try your face at a cleansing balm, Eve Lom is the lady you want to know. This set is perfect for the Eve Lom newb and includes her cult-favorite cleanser, as well as a muslin cloth to wash away dirt, debris, and holiday gloom.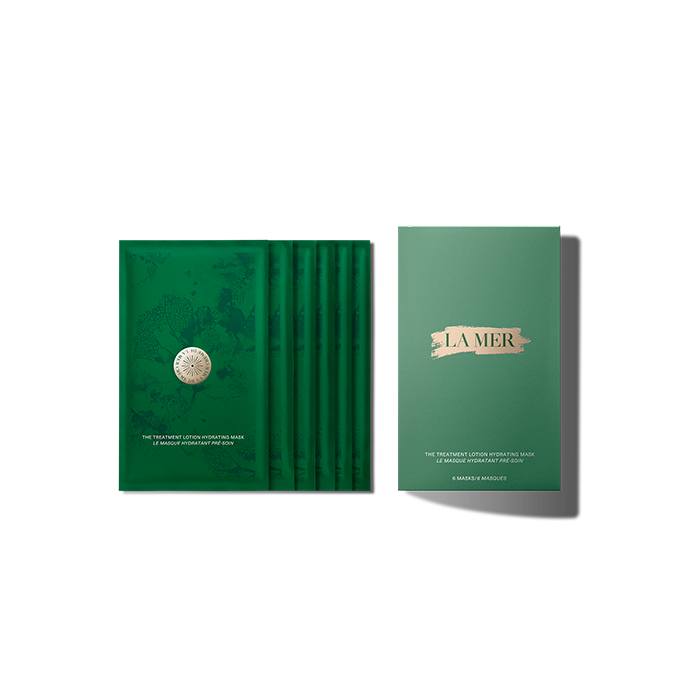 Didn't think you'd see a La Mer product on this list, did you? Surprise, surprise! This hydrating mask, infused with a full ounce of The Treatment Lotion ($95 for 3.4 oz!), will make any co-worker feel like a fancy, rich lady.
Settling into a hotel room and finding crappy shampoo (and zero conditioner) in the bathroom just sucks. Help your work wife avoid that with this Verb Ghost Kit. TSA-approved and perfect for traveling, this kit can easily be gifted to a male co-worker, too.
Don't bother wrapping this set up — the packaging is just too pretty to hide. The beautiful kit includes a deluxe size of the Funfetti Long-Wear Lip Topper, Powder Highlighter, and Eye Topper.
Don't be fooled by the millennial pink packaging — this powerhouse set isn't flaky and won't disappoint. The set includes the Original Skin Cleansing Makeup Removing Jelly with Willow Herb, Original Skin Matte Moisturizer with Willow Herb, and Original Skin Retexturizing Mask with Rose Clay.