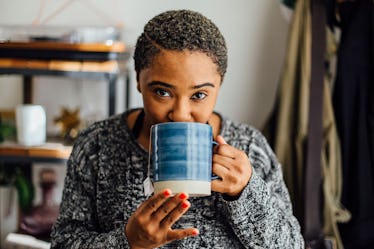 Grab One Of The 10 Best Books Of 2018 To Keep You Company Through The Holiday Season
This year has been one of those weird ones that has felt simultaneously like a decade but also like it came and went in the blink of an eye. A lot has occurred, but one of the highlights of 2018 has been the enormous volume of excellent books. I felt like every time I turned around, another acclaimed and important book was hitting the world and making it better. I have listed the 10 best books of 2018 that brought my world a needed brightness and have made me feel like I'm actively working to be a better version of myself.
Love, mental health, addiction, and the nuances of adulthood are all put onto the table in each of these titles. There have been so many moments this year where I've begged the universe to stop for a moment. I wanted the universe to give me and the people I care about a moment to catch up, a simple moment to feel safe and not entirely overwhelmed. These books helped me get there. If you haven't had a chance to finish these titles over the last year, make sure to pick one up or give one to someone for a last-minute gift. There's nothing like curling up by the fire in the midst of a busy house filled with your relatives to just take a few moments alone to spend time on yourself.
An American Marriage by Tayari Jones