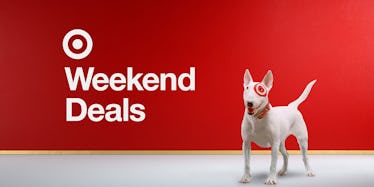 Target Weekend Deals Are Back, So Here Are The Best Beauty Gift Sets To Snag
Photo Courtesy of Target
It's the most wonderful time of the year, especially for shoppers at Target. The supercenter first launched their Target Weekend Deals program last year, offering shoppers great discounts on all their holiday shopping needs. The program was a major success, and now, it's back for round two this season.
So, here's the deal: Coming up on Sunday, Dec. 2, only, Target will offer savings of 10 percent on Target GiftCards in-store and gift cards purchased on their website. There's no coupon or code needed since the discount is applied at checkout. Purchase a gift card for a family member, friend, or yourself, and reap the 10 percent savings!
While this particular deal will only be available on Dec. 2, Target will continue to roll out different Weekend Deals throughout the season. Details about each week's upcoming Weekend Deals will be revealed on Wednesdays throughout the season on A Bullseye View, so make sure you check it each week to take advantage of all of Target's holiday steals and deals.
While you could give your 10 percent discounted Target GiftCard to a loved one this season, I'm hoping you spend it in my favorite Target aisles: the beauty department. I've rounded up the best holiday gift sets under $20 to snag after purchasing your Target GiftCard on Sunday.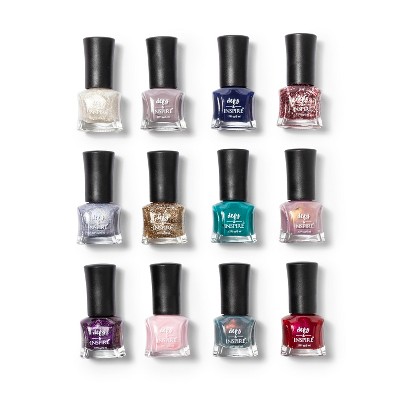 I love this set because the polish color range is so diverse. From teal to shimmering gold to pale pink, there's a shade for any mood you may be in this season.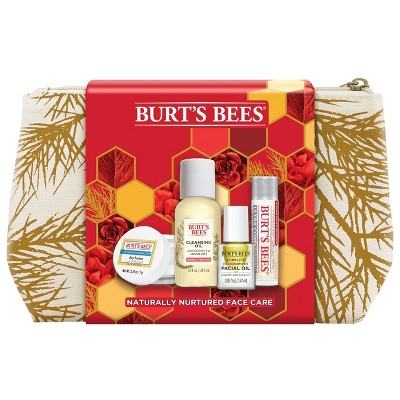 Minis are the way to go when it comes to packing up your favorite skincare products, especially with so much traveling around the holidays. This four-piece set comes with the essentials: Intense Hydration Day Lotion, Facial Cleansing Oil with Coconut and Argan Oils, Complete Nourishment Facial Oil, and 100% Natural Moisturizing Lip Balm.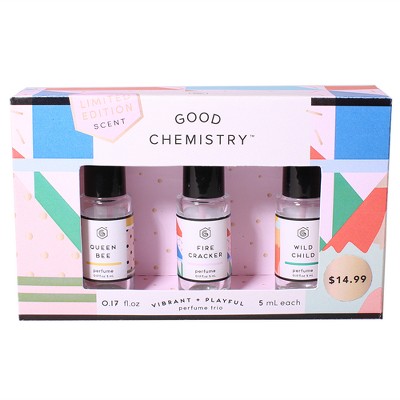 Another great pick for traveling, these rollerball fragrances can be purchased in this super fun packaging, and the set include the scents Queen Bee, Wild Child, and limited time only fragrance, Firecracker.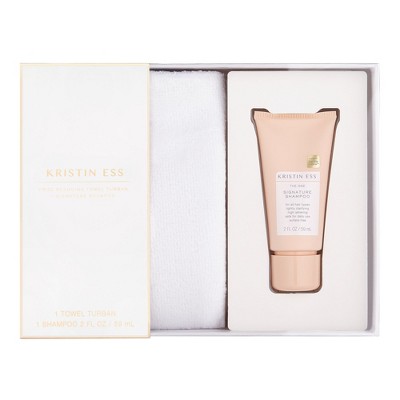 You honestly can never have too many towel turbans, and this one from Kristin Ess will dry hair fast and keep curls and waves looking their best. The One Signature Shampoo works for all hair types and is sulfate-free.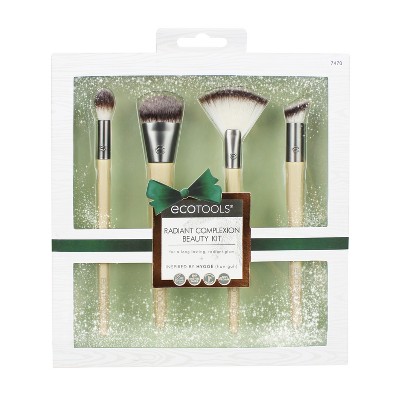 I absolutely love EcoTools and don't understand how their brushes can be such high-quality for such an inexpensive price (definitely not complaining, though). This set comes with four essential pieces, including the Precision Foundation Brush, Micro Blending Brush, Highlighting Fan Brush, and Everyday Eye Brush.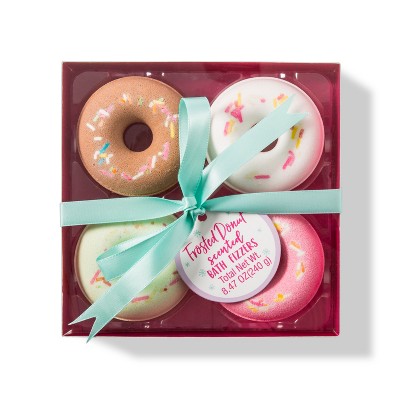 These donut fizzers are so darn cute, I don't think I could put myself through dropping one into a tub and watching it disappear.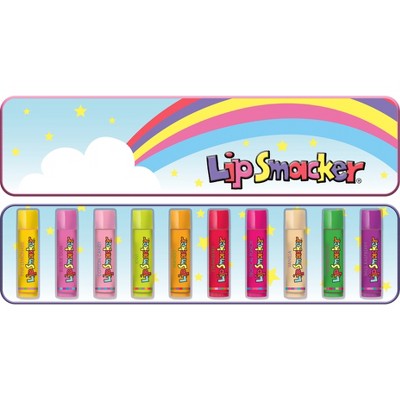 My 9-year-old self is itching to get my hands on this 10-piece Lip Smackers set. Not only do I love how much nostalgia this set brings, but I also just love the fact that you'll basically never run out or be without a lip balm again.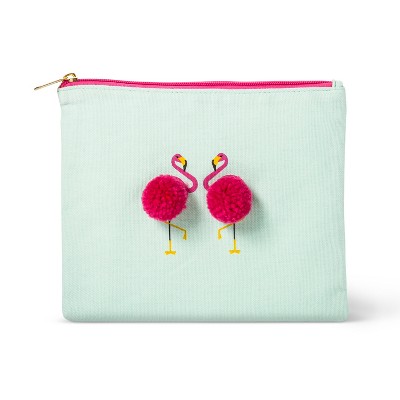 I can't get over how cute this Flamingo bag is. Use it to store your makeup, all your holiday gift cards, or wear it as a clutch to one of the many holiday parties this season.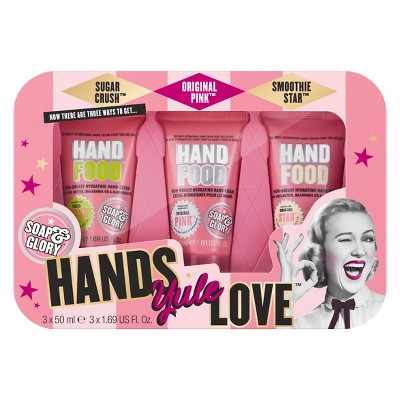 Hand cream is a must during the winter, and this three-piece gift set should help you (and your hands) withstand the dreaded temps. The set includes scents like sweet and zesty SUGAR CRUSH, musky vanilla SMOOTHIE STAR, and bestselling fruity and floral ORIGINAL PINK.
Made for the faux-lash connoisseur, these beauties will bring major drama to any eye look. If you've never worn falsies before, I suggest trying a softer set before diving into these dramatic ones.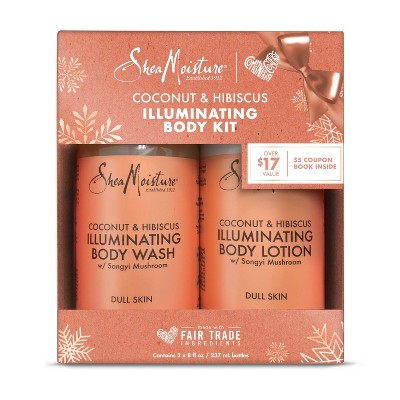 My favorite SheaMoisture product is the Coconut & Hibiscus Curl Enhancing Smoothie ($3, target), so naturally, I'm drawn to other products in the same line. This bath and body duo smells delicious and will keep your body soft and hydrated all winter long.
All e.l.f. Products are such a steal, and this eyeliner set is no different. Featuring three liners, including the Satin Eyeliner Pencil with Built-In Sharpener and two Expert Liquid Liners in Black and Navy, this set allows you to create any liner look you can think of.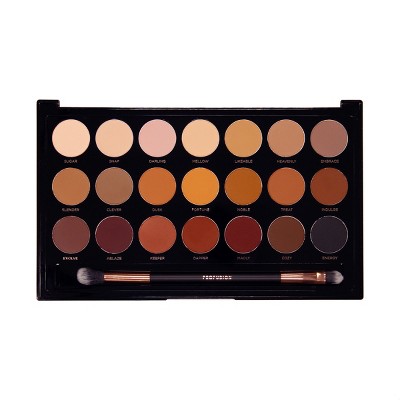 Featuring 21 gorgeous matte shades, this Profusion palette is perfect for anyone looking to branch out their neutral shadow collection. Included is a dual-ended brush and a how-to guide.