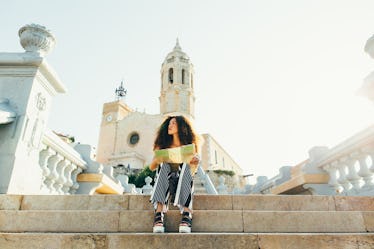 Taking A Gap Year Post-College Is The Dream List Item You Never Knew You Needed
School seemingly lasts forever. Some of us go on to spend four or more years in college, and then immediately transition into the workforce. Many never get the chance to have a break outside of this timeline. If you're feeling burnt out, then it might be time to consider a gap year. Taking a gap year after college will give you the much-needed time and space to discover yourself. You'll get to explore the world and truly experience all that life has to offer.
Formal schooling is the foundation of our education, but travel can be one of life's greatest teachers. There is so much to learn outside of the classroom and the office. A gap year is a special time for you to do some learning in the real world, on your own terms. Instead of learning about history through books, you'll experience historic landmarks up close. Instead of learning a language in class, you'll be fully immersed in a culture where you will learn the language through every interaction you make. Whether you choose to volunteer for a non-profit or backpack across Europe during your gap year, you'll discover that there is so much to gain from the experience.