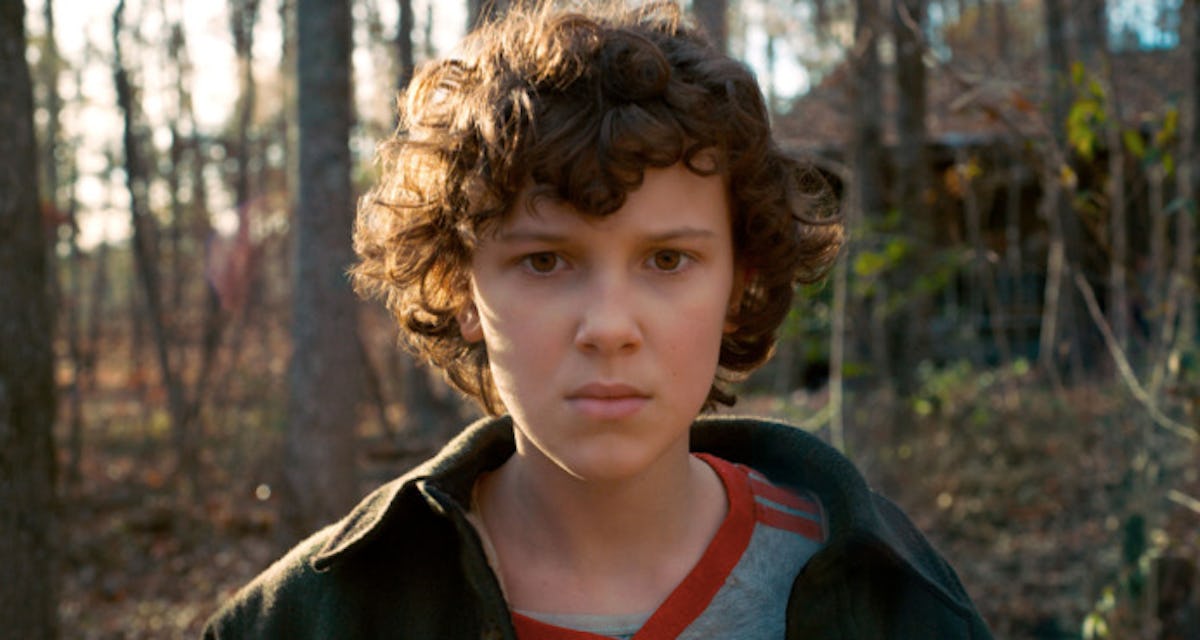 'Stranger Things' Season 3 Is Officially Happening, Here's Everything We Know
Netflix
Anyone who's ever binge-watched a series on Netflix knows the pain of waiting a year for new episodes. That being said, it's barely been a month since Season 2 of Stranger Things dropped on Netflix and fans are already looking forward to Season 3. Sadly, there hasn't been too much info. about a third chapter revealed online — until today, that is. That's right, lucky for us, Netflix has officially ordered a third season of Stranger Things to premiere in 2018, so get ready to return to Hawkins for what I'm sure will be a season filled with mystery, terror, and a whole bunch of '80s references that I'll have to Google.
Of course, this is only the beginning of the Season 3 hype and we've still got quite a while to wait for new episodes; as for the more exciting details about Season 3 like what the plot will entail, if there will be any new characters/monsters, how many episodes it will include, and whether or not Steve adopts Dustin, we're still in the dark. If Season 3 is half as thrilling and satisfying as Seasons 1 and 2, though, then we're in for another nine hours of having our eyes glued to the television.
Thanks to the insane success of Seasons 1 and 2 (Season 1 was basically an overnight hit when it debuted last summer and Season 2's episodes averaged 4 million viewers a piece over a three-day period when it was released in October) we pretty much all assumed Season 3 was a go, but the ~official~ announcement only came this morning via Netflix's Twitter account.
The streaming service tweeted a poll asking fans, "Should we make another season of Stranger Things?" and then quickly followed up their question with an answer: "FOR THE LOVE OF STEVE, DUH! So hold tight baby darts — season 3 is officially happening."
Though there isn't much confirmed as far as Season 3's plot is concerned, Season 2's finale left us with a ton of questions and plenty of possibilities for Season 3 launch points. We know the Shadow Monster isn't dead, and the show's creators, Matt and Ross Duffer, have confirmed the Mind Flayer is aware of the kids, saying,
They've shut the door on the Mind Flayer, but not only is it still there in the Upside Down, it's very much aware of the kids, and particularly Eleven. It had not encountered her and her powers until that final episode. Now, it knows that she's out there.
So who knows what kinds of disasters are in store for the Hawkins crew next year. Whatever they are, Matt Duffer recently told IndieWire, "It's not necessarily going to be bigger in scale." Season 3 will likely focus more on character development the creator revealed, saying, "What I am really excited about is giving these characters an interesting journey to go on."
As for characters we're likely to see more of (aside from, of course, the core group), it is known that Max's brother Billy was supposed to have a larger role in Season 2, but there wasn't enough time, so he could play a bigger role in the next chapter, and rumors have already circulated online that we'll see more of Eleven's sister, Kali, next season. The show's creators, Matt and Ross Duffer, recently spoke to Vulture about that possibility, saying,
If Eleven feels the need to seek her out, she can. It's definitely something that's a little bit open-ended that we could or could not revisit. It feels a little bit like a loose end if we don't.
Speaking of loose ends, we might even get lucky and see a Joyce/Hopper relationship next season. Now that Bob is outta the picture (wahhhh), it's time Joyce an Hopper stop messing with us and finally seal the deal. As for whether or not that could happen, Matt Duffer recently told Vulture, "There's definitely something there," adding, "Part of it is that they're comfortable with each other, and they've known each other for a long time."
As of right now there is no official release date for Season 3, but, if the Duffer Brothers follow the same timeline as the last two seasons, we can expect it sometime late next year. I guess for now all we can do is sit back, relax, and continue to speculate about what next season will bring.
Check out the entire Gen Why series and other videos on Facebook and the Bustle app across Apple TV, Roku, and Amazon Fire TV.