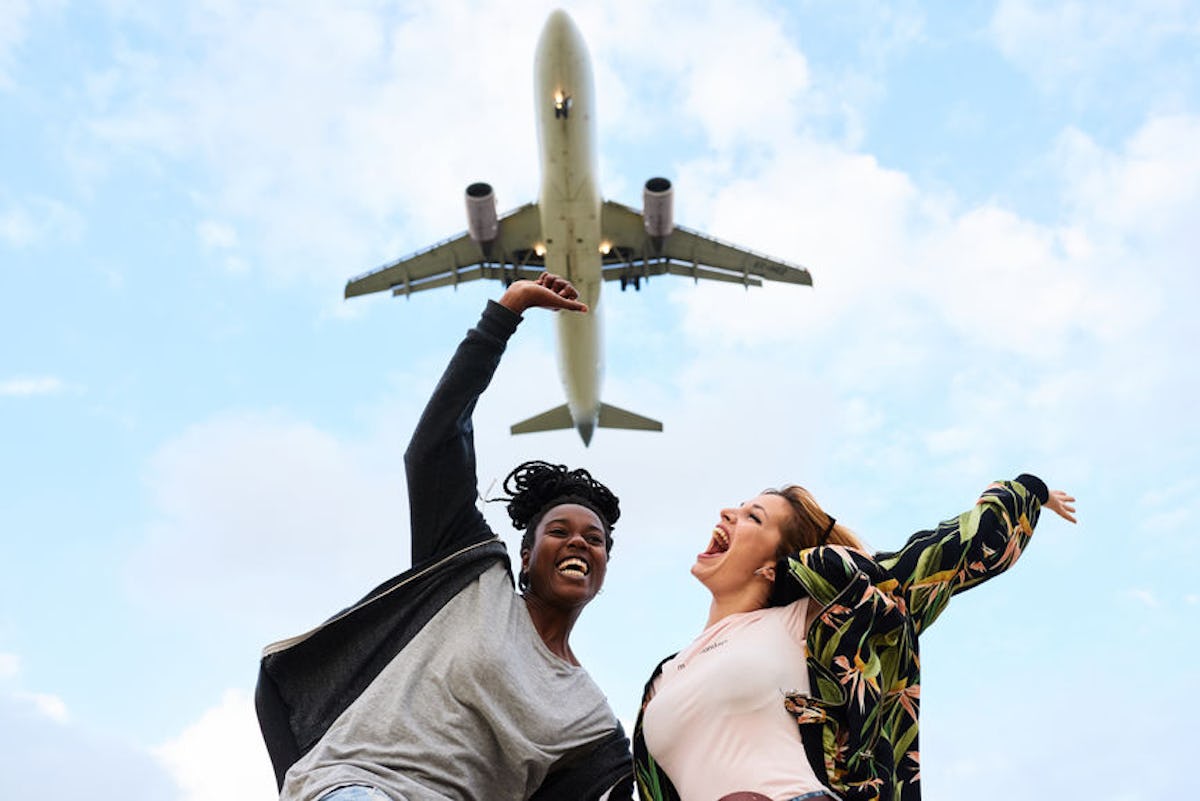 You Can Fly To Vegas For $69 During This Southwest Sale, So Get Ready To Vacay
OK, there have been a ton of great flight sales lately but none quite as appealing as this one from Southwest Airlines. The budget carrier is offering discounted fares to popular destinations across the United States. Southwest is known for their affordable ticket prices, but these most recent deals are almost too good to be true. Southwest's "Nothing Is Better" sale has $69 flights, so get ready to fly.
Pack your bags, because you can sneak away for close to nothing thanks to Southwest Airlines' flight sale that's going on now. In order to snag a great deal, you need to book your travel no later than Thursday, Aug. 16. There are some restrictions like blackout dates, as well as limited seat availability. You will also need to be flexible with your travel dates in order to get the best possible price. The travel dates for Southwest's "Nothing Is Better" sale are Tuesday, Aug. 21 to Wednesday, Feb. 3, 2019, according to Southwest.
Now for the fun part. Here are a few of the low-cost fares you can book during the Southwest sale. If you live out west, you can fly from Albuquerque, New Mexico, Salt Lake City, or Phoenix to Las Vegas for as low as $69 one-way. Last minute trip to Sin City, anyone? There are many other great deals to be had for under $100 each way. Like this $95 one-way flight from Atlanta to New York City. You can also fly from Chicago to NYC for $88 one-way.
If the Golden State is in your future, hop on a flight from Denver to Long Beach, California for just $72 one-way. Or, If you're down south in sunny Florida, you can jet set off on a very affordable Caribbean vacation thanks to the Southwest sale. Flights from Ft. Lauderdale to Belize start at $69, and for an even cheaper tropical vacation, you can fly to the Grand Cayman in the Cayman Islands from Ft. Lauderdale for just $59.
These are just a small sample of the awesome deals Southwest is offering right now. You can visit the Southwest site and select your departure city to view all of the discounted deals available to you.
It should be noted that Southwest will not charge you a fee to change your flight. Things happen. Southwest understands. Although, you may have to pay the difference between your old fare and new fare. Another great perk at Southwest? You can check your first and second bags for free. These days, the vast majority of airline carriers charge bag fees that can set you back almost as much as the cost of your $69 flight.
There's only so much time left to book your next vacay. The Southwest "Nothing Is Better" sale wraps up on Thursday, Aug. 16. Now is the time to text your friends and plan that big group trip that you've all been dreaming of taking. Or, maybe you've been mulling over the idea of a solo trip to somewhere new. Follow your inner wanderlust and book that flight.