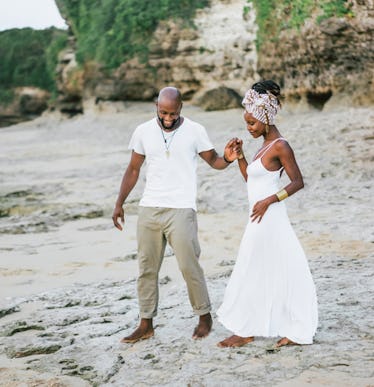 6 Valid Thoughts You'll Have Before Booking Your First Bae-cation With Your SO
Who doesn't dream of traveling the world with the love of their life one day? It's one thing to see the Eiffel Tower, and it's another thing to see it with the person you love. Traveling with your partner can be the perfect opportunity to experience new things together and get to know each other on a deeper level. It's no wonder why people swoon over those Instagram-famous couples who travel to the coolest places across the globe. They're practically living the dream! At the same time, we all know that spending 24/7 with your partner isn't always as dreamy as it seems. So, the question is, should you travel with your boyfriend or girlfriend? There are some valid thoughts you'll most likely have before you make this decision.
Traveling with another person can truly test your relationship. At one point or another, there's bound to be trouble in paradise. Let's just say that things start to get real! On the one hand, you can discover wonderful things about your partner that you never knew. On the other hand, you may learn things that you wish you never had to find out. It can basically make or break your relationship, so there are some things that'll go through your mind before committing to a bae-cation with your partner.