This Brand New Pumpkin Caramel Macchiato Is Perfect For Your Next Fall Road Trip
Pilot Flying J
It may still be August, but that doesn't mean you can't go ahead and enjoy the flavors of fall. As many retailers gear up to unleash a slew of autumn-inspired beverages, Pilot Flying J travel centers have already started serving a brand new pumpkin coffee that's the perfect treat for your impending fall vacation. Pilot Flying J's Pumpkin Caramel Macchiato will keep you warm on a fall road trip, so start planning now.
All hail the holy pumpkin spice latte, but what about the other pumpkin-flavored coffee drinks out there? They deserve some love, too. That's why you should know that Flying J is introducing a brand new Pumpkin Caramel Macchiato this fall, and you can grab one beginning on Aug. 22. Even though it's not officially autumn just yet, the new brew is already available for purchase at more than 550 participating Pilot Flying J locations nationwide, according to the company. Oh, and did I mention it costs less than $2? This might be the cheapest pumpkin coffee drink I've yet to come across for the upcoming fall season. I love a good deal.
If you're planning a fall road trip to see the leaves change, stopping at a Pilot Flying J location is a must. You've probably seen the convenience store locations up and down highways across the country. Make sure to pull over for a pit stop because the Pumpkin Caramel Macchiato is the perfect drink to sip on.
A macchiato is an espresso-based coffee drink made with dairy that is usually frothed steamed milk. The flavors of spiced pumpkin and sweet caramel are blended together and infused with coffee to create the Pumpkin Caramel Macchiato.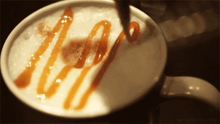 The changing fall leaves are best seen in late September through early November, according to Weather.com. Just imagine this scene: you're cruising through the mountains and taking in the pretty changing leaves. You're surrounded by a sea of orange, red, and yellow foliage while savoring a warm cup of pumpkin-and-caramel coffee goodness. A trip like this is good for your soul, and a cup of Pumpkin Caramel Macchiato from Flying J is good for your taste buds.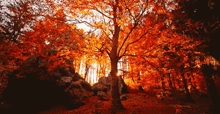 Wait, there's more. In addition to the Pumpkin Caramel Macchiato, Pilot Flying J locations will also carry pumpkin pie creamer and pumpkin pie syrups starting in September. If you make a stop here on your road trip, get ready to be your own barista. You can add as little or as much pumpkin pie creamer or pumpkin pie syrup to your coffee as you'd like. Maybe you want to combine vanilla creamer and pumpkin syrup to your hot coffee for a sweet taste of fall. This drink by Flying J is called "Fall in Love." Another delicious option is Flying J's Hazelnut Pumpkin Pie Cold Brew. Simply add pumpkin pie spice creamer and hazelnut creamer to your cold brew coffee. In the words of culinary expert Guy Fieri, "That's all she wrote."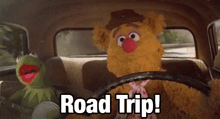 The Pumpkin Caramel Macchiato is available for a limited time or until supplies at participating locations run out. The official start of fall isn't until Saturday, Sept. 22, but you may want to go ahead and get your Pumpkin Caramel Macchiato before it's too late.