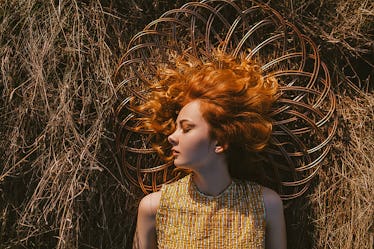 3 Zodiac Signs That Like Being Single Because They Have So Much Fun
Being single can be such a relief sometimes. If you're breaking away from a relationship that you've been outgrowing for a long time, being able to rest and reset your internal compass is essential for getting back in tune with yourself. For the zodiac signs that like being single, being on their own is when they find themselves having the most fun. That doesn't mean that these signs won't ever find themselves in a relationship — quite the opposite. There are times to have fun, and times to approach life a bit more soberly, and times when having another person around helps you balance out.
This person can be a friend, a lover, or a partner at any given time in your life. If you're paying attention to how you are feeling and what the stars are saying, you'll be able to determine whether this is a point in your life when you want to pursue a relationship or a time when you really need to be on your own.
If you're a fire sign, then being on your own means that you're in the process of gathering up the internal joy you need to keep the fires of your heart stoked. These signs know how to truly enjoy being single.