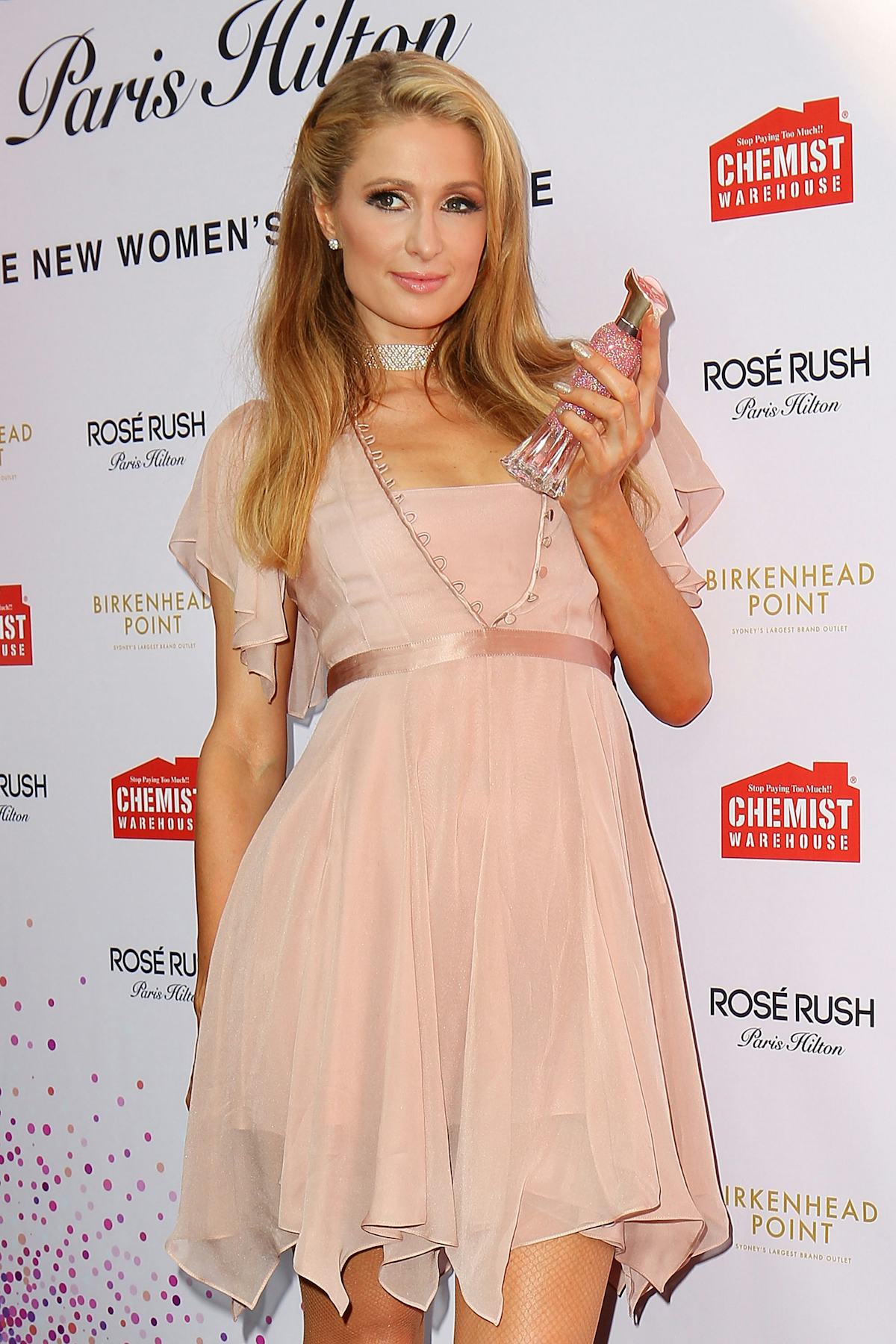 Paris Hilton's "Unicorn Mist" Skincare Is Taking Us Back To 2007 & That's Hot
Lisa Maree Williams/Getty Images Entertainment/Getty Images
There's very little that can still surprise me in 2017. If you told me that aliens and a large UFO landed on the lawn of the White House, I wouldn't even bat an eye at this point. But when I heard about Paris Hilton's Unicorn Mist, a limited-edition rose water spray kicking off the heiress' range of skincare, I almost fell out of my chair. First, is this 2007? And secondly, do unicorns just naturally have glowing skin under all that mane?
In my humble opinion, Paris Hilton is the queen of knowing and owning her brand. I'm pretty sure she knew what a personal brand was before the entire world did, whether or not you agree that she invented the selfie. While the world tuned in to watch Hilton prance around in pink Juicy Couture sweatsuits and sprout "that's hot" in a blasé tone, she had everyone fooled. You don't come from a billionaire family and fail "How To Make Money 101."
While haters underestimated her potential, she plotted and planned for world domination, and boy did she amass an empire. When I initially saw that she would be releasing something called a unicorn mist, I couldn't help but go through a range of emotions. I mean, yay or nay? At last, I felt exasperated from wondering when the unicorn trend will finally breathe its last breath.
That's when it hit me: Paris Hilton is at it again. The eternally blonde reality star is reeling us all back into the world that is rainbows, pink, and unicorns. I can't really see into the future, but I had a total That's So Raven moment. In addition to her rosé-inspired perfume Paris Hilton Rose Rush ($80; jet.com) the currently available for pre-order Unicorn Mist ($29, unicornmist.com) is going to be another heiress hit.
Just read Hilton's brand announcement:
I am so excited to be able to bring such an amazing product to the market. I have always had a passion for taking care of my skin and I only use products that actually work without harmful chemicals that aren't only a temporary fix.
When Paris Hilton says her product is going to be amazing, then it has to be amazing. Rihanna may have said her reign just won't let up, but Hilton is still running in a league of her own. This is the point where get nervous that all of your hard-earned coins are about to vanish. When Paris started talking about taking care of her own skin, I knew we were all goners. Whatever she is using on her face, that won't leave my bank account crying, is something I need in my basket immediately. She has looked the exact same for more than a decade now.
I decided to do some more research, went onto the site, and that's when I knew I hit stage three. The Unicorn Mist website is so pretty that I couldn't believe my eyes!
Available in early 2018, Unicorn Mist will be limited edition. This only adds to the hype because there is nothing more nerve-wracking than not paying attention to a limited edition product, just to find out everyone is in love with it and it's out of stock. It makes me feel like if I purchase this product, I'll be running through a magical forest, wearing all white, unicorns flanking me on either side.
According to its website, the facial mist is housed in a "magically beautiful rainbow iridescent glass bottle," and boasts a blend of natural rose water, aloe vera, and marshmallow plant. It's intended to be calming, providing instantly revitalized and refreshed skin for the on-the-go spritzer. Personally, I would probably keep it at home because I can't be trusted with glass in public, only on carpeted surfaces, but to each their own. Most important of all, the packaging is made for an Instagram flat-lay.