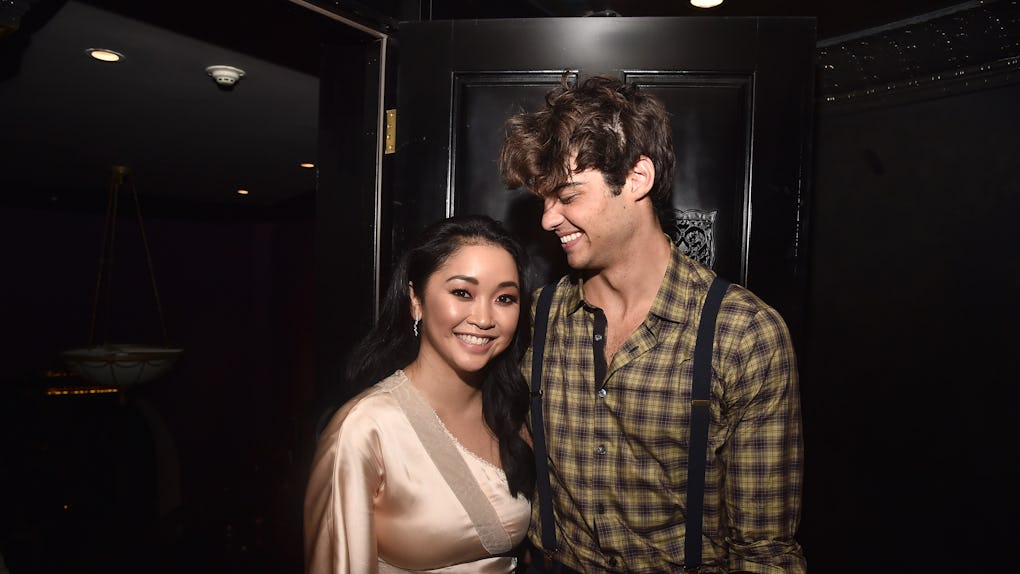 Alberto E. Rodriguez/Getty Images Entertainment/Getty Images
Noah Centineo's Celebrity Crush Is Someone Other Than Lana Condor, So That's A Bummer
Noah Centineo is everybody's new crush. With starring roles in Netflix's new rom-coms To All the Boys I've Loved Before and Sierra Burgess is a Loser, the 22-year-old actor is definitely stealing lots of hearts. And that's led fans to wonder who his celebrity crush might be. In a sit-down Q&A with Seventeen.com, Centineo revealed which famous face he pines after. So, who's Noah Centineo's celebrity crush? None other than Selena Gomez!
"I think Selena Gomez seems like one of the coolest people ever," Centineo told Seventeen.com. "And she's like an activist as well and clearly she loves love and is a loving person. I don't know if it's clear because I don't know her, but it feels that way."
Wow, it sounds like Centineo has really been paying attention to Gomez and how she conducts herself in the public eye. Even without meeting or knowing her, the actor seems to have a solid of idea of what Gomez is like. If Gomez's music is any indication, then Centineo is probably spot-on in terms of how she feels about love.
I'm totally bummed that Centineo didn't name drop Lana Condor as his celebrity crush and make all my TATBILB dreams come true, but I can't blame him for crushing on Gomez (especially considering Condor has a whole boyfriend already).
Centineo did end up name-dropping about his To All the Boys I've Loved Before co-star Lana Condor, though. When asked what he loved most about working with Condor, Centineo had nothing but wonderful things to say about her.
Here's a look Centineo's Q&A with Seventeen.com:
"It was definitely just developing a friendship with her as a person, getting to know her, what she wants in her life and the inner workings of it," he said. "But she's also such a giving actress, too. She made my job really, really easy."
Centineo also dished about how he keeps in touch with his To All the Boys I've Loved Before castmates.
"There is a To All The Boys I've Loved Before group chat," he revealed. "The last thing we talked about — it was so much love. It was like right before the premiere and we were all like, 'Oh my god! It's time! We're doing this! I'm so proud of you and I'm so proud of you and I love you! And I love you as well!' It was just like super, super loving and we were hyping up the premiere because we were all super nervous for it."
Throughout the Q&A, Centineo can be seen cuddling a very sleepy puppy, which makes for optimal cuteness. In addition to answering questions about his celebrity crush and new Netflix films, Centineo also talked romance.
When asked to dish on the most romantic thing anyone had ever done for him, Centineo didn't shy away from answering the question in detail.
"Valentine's Day like two years ago, my girlfriend at the time put me on this scavenger hunt starting with the first place we met and ending with where we fell in love pretty much," Centineo shared. "It was like a five-hour thing and it was the most romantic gift ever."
Aw, Centineo definitely sounds like he's a romantic at heart!