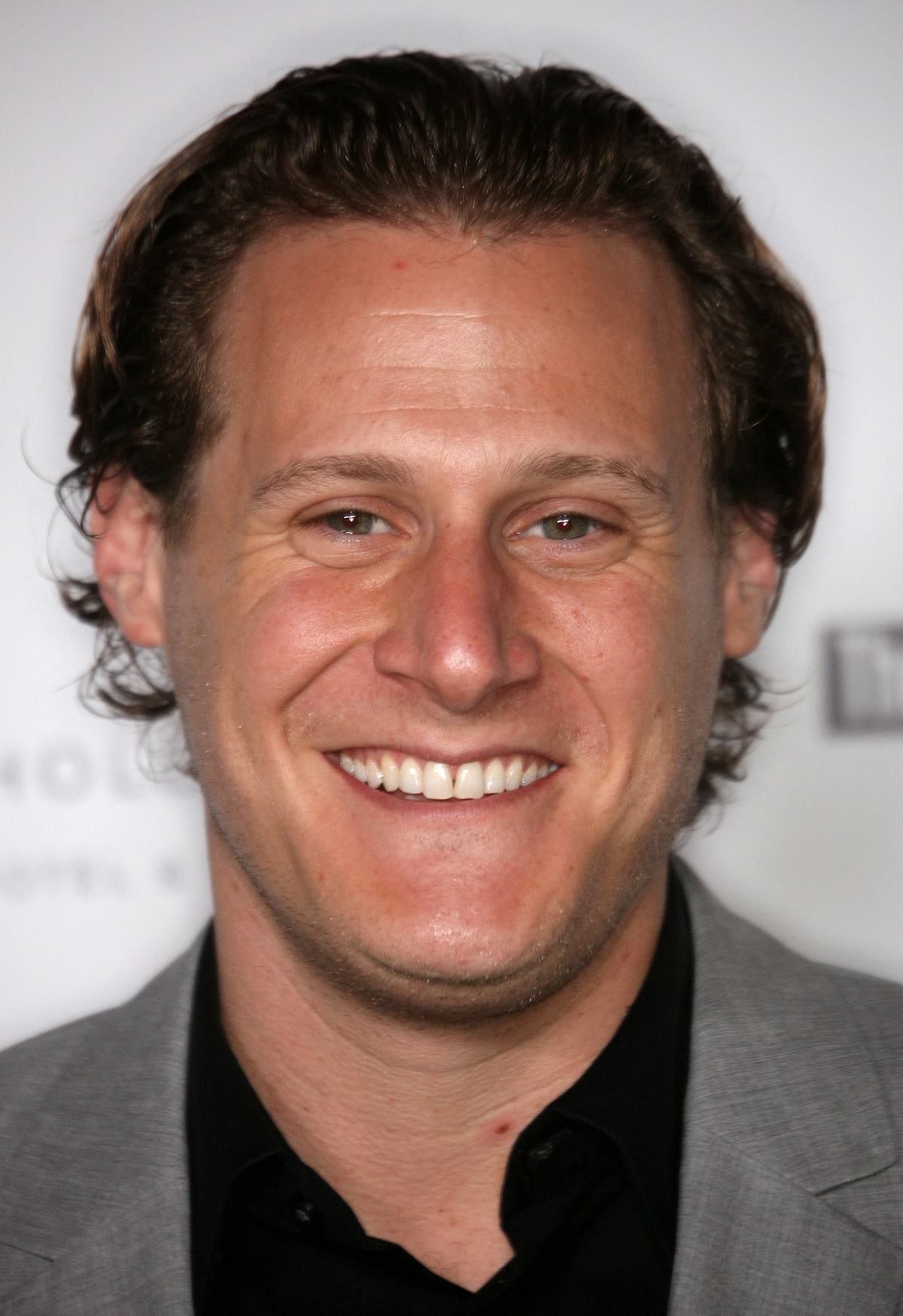 Meghan Markle's Ex Just Got Engaged & The Timing Is, Like, Totally Casual
Frederick M. Brown/Getty Images Entertainment/Getty Images
Anyone who says breakups aren't a competition is a bold-faced liar. I mean, of course, in an ideal world you would be happy if your ex, say, married the prince of England and you were left in the dust. But, alas, we're only human and can't help some of our more competitive tendencies. Much of the narrative surrounding Meghan Markle's ex-hubby has portrayed him as somewhat jaded, but new reports say Meghan Markle's ex Trevor Engelson got engaged to Tracy Kurland prove he might be moving on after all.
For those of you who may be unfamiliar with Meghan and Trevor's ~history~ allow me to give you some backstory. According to his IMDB page, Engelson is a movie producer and manager who most notably produced films like License to Wed and Remember Me and All About Steve. He's recently made his way into the news for his most recent "fictional" project, which is currently being produced by Fox. "Divorce is hard. Sharing custody is harder," his pitch reads. "Sharing custody with the British Royal family when your wife marries a prince, in the unforgiving spotlight of London's tabloid media, is next level." Sound familiar? Thought so.
While Trevor and Meghan's marriage didn't last very long at all, the two actually did spend a significant portion of their lives together as a couple. Town and Country reports that Trevor and Meghan first started dating in 2004 and were in a relationship for a whopping seven years before deciding to tie the knot. They finally wed in a low-key ceremony at the Jamaica Inn in Ocho Rios on September 10, 2011. Low-key beach wedding... sounds a lot like her most recent wedding. NOT.
While there are not a whole lot of reports out there regarding the real reason why the couple decided to end things, an early excerpt from Andrew Morton's biography of Meghan, Meghan: A Hollywood Princess reveals Meghan's decision might have come as a shock to Trevor. "A wealthy entrepreneur friend claimed the marriage ended so abruptly that Meghan sent her wedding and engagement rings back to Trevor by registered post," writes Morton. "Another confirmed that the decision to end the marriage was made by Meghan and that it had come 'totally out of the blue.'" Your ex dumps you out of the blue after a collective nine years together then goes onto have one of the most highly publicized weddings of all time as she weds the freaking prince of England?! Pretty much the worst-case scenario when it comes to breakups, if you ask me.
But, luckily, it looks like Trevor is finally moving on. In a private Instagram post, the 41-year-old announced his engagement to his nutritionist girlfriend Tracy Kurland. He captioned the picture of her diamond ring-clad hand resting on his shoulder by writing, "Luckiest guy I know!" According to The Daily Mail, he also reportedly told his followers to "Get ready to party."
Cosmopolitan reports Engelson popped the question this past Friday, June 1 in Napa. The engagement happened fairly quickly as the couple reportedly began dating in November 2017, according to E! News. For those of you who aren't really numbers people, that's only seven months of dating... which is not a whole lot when you compare it to the seven years he waited to propose to Markle.
Regardless of the amount of time they dated, I'd like to congratulate Engelson on moving on and managing to find love a second time around!
Check out the "Best of Elite Daily" stream in the Bustle App for more stories just like this!