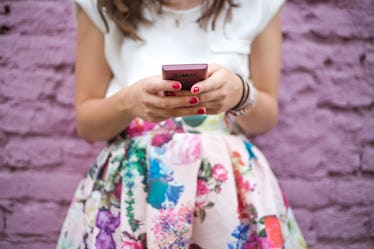 7 Things You Overthink When You Start Making Your Own Appointments For The First Time
When you were younger, a visit to the doctor's office likely meant one of your parents made the appointment, brought you there, and checked you in. Now that you're a grown-up, you're no longer sitting on the colorful pediatrician's table awaiting your lollipop for taking those shots like a champ. You need to book and stay up to date on your own appointments, and coordinate with your work schedule to take the necessary time off. Even though making your own appointments for the first time may sound a tad daunting, it just means you're really growing up — so kudos to you.
You'll probably overthink a few things the first time, but don't fret. For starters, there are many kinds of doctors for all of your needs, but you'll have to do the proper research on your end in order to point yourself in the right direction.
Don't forget to ask questions if you're unsure about something along way. Seriously, there are no silly questions, and no one expects you to know literally everything during your first go at this. If it makes you feel any better, you can still call mama bear to clue you in on a few things beforehand.
Once you stop overthinking these seven things, the hard part is over and you can still request that lollipop.