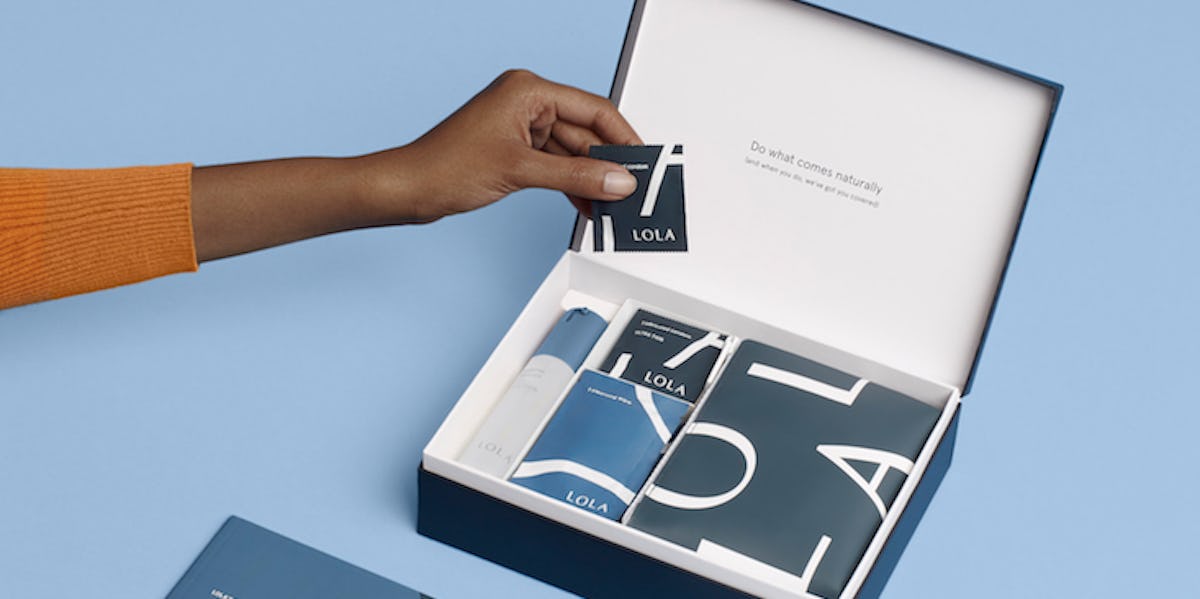 This New Wellness Kit Is Designed To Take Your Sex Life To A Whole Other Level
When I was younger, I had so many questions about my clitoris — and honestly, I still do. For some reason, though, (and this seems to be the case for women especially) bringing up sex-related topics can get awkward really fast because of confusing and often contradictory pressures surrounding the subject. LOLA's sexual wellness kit was created to change that dynamic by opening up a supportive, helpful, and informative conversation about all things sex.
"In building LOLA as a lifelong brand for women's bodies, we realized each reproductive stage brings new questions," Jordana Kier and Alex Friedman, co-founders of reproductive health brand LOLA, tell Elite Daily over email. "The stigma that exists around sex has made sexual health an especially challenging topic, one with unclear information and a lack of answers."
High school health class just wasn't cutting it for these ladies, and Kier and Friedman tell me they're even more unsatisfied with the fact that just 24 U.S. states mandate sex education in schools — so, they decided to take matters into their own hands. "In introducing the sexual wellness kit, we want to equip women with the information and resources they need to feel informed and prepared," Kier and Friedman explain.
When surveying their community, the co-founders tell Elite Daily, they learned that over 30 percent of women between the ages of 18 and 25 in their research often feel "alone and in the dark" when it comes to sex, which is painfully relatable. Additionally, Friedman and Kier explain, 45 percent of women between 18 and 25 years old in the survey agreed that it's uncomfortable and awkward to talk about sex, despite an overwhelming majority of women expressing a desire for a fun and healthy sex life. "Our goal is to empower women of all ages, so they can approach any sexual encounter with confidence and make proactive decisions that are right for them and their bodies," the co-founders tell Elite Daily.
Think of it like Sex Ed 2.0: LOLA's sexual wellness kit includes condoms, lube, and cleansing wipes, as well as a printed guide to sexual wellness, written by both the LOLA team and several different women's health experts. According to Kier and Friedman, the guide covers all the topics that they wish they'd had more information about at the beginning of their own sexual journeys, like how to set your expectations for different sexual experiences, and the best, most comfortable ways to approach any conversation involving sex.
Overall, LOLA's new wellness kit is basically a primer for sex as a woman: how to talk about it, how to have it, and how to make it safe and satisfying.
Short and sweet anatomy lessons are included in the guide, too, so I guess all of my clitoris questions will finally be answered after all these years.
As far as the products in the kit go, LOLA is committed to giving women peace of mind when it comes to the ingredients going inside your body, "which is why the kit includes gynecologist-approved condoms, wipes, and personal lubricant along with the printed educational guide," Kier and Friedman explain.
The kits will launch on Sept. 25, 2018, are exclusively available for $34 on mylola.com, and are delivered straight to your door.
"Whether it's your first time or your hundredth," the co-founders say, "this kit is designed to help you make educated decisions about your sexual practices and feel in control of your sex life."