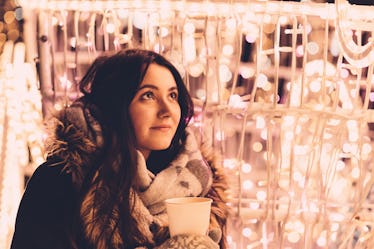 6 Reasons Why Letting Go Of Friends Who Use You Is The Best Gift To Give Yourself
The holiday spirit has many uplifting and cleansing qualities. It's a time to be genuine and true to yourself and others. But as you get older, you realize that not everyone you've met is supposed to remain your friend. Letting go of friends who use you is the shiniest, most valuable gift you could give yourself, because you become unweighted by people who do not deserve your kindness. This gift is extremely fulfilling, and you really can't put a price tag on that.
The idea of voluntarily letting go of friends doesn't sound fun, but eventually, you have to learn how to surround yourself with people who are there for you and not dramatically draining the life out of you. As time passes and the holidays are behind you, you probably won't even notice that these people aren't around, because they clearly weren't meant to stay with you for the long haul.
Gifts don't always have to be something we can pocket. In fact, a lesson learned is the gift that keeps on giving, and you'll be able to carry it forever. It's amazing how life-altering it can be to leave unnecessary people in the past and move on. If you aren't completely convinced, consider the different ways a shiny bow on top of friendships you cut ties with could be the absolute best gift to yourself.