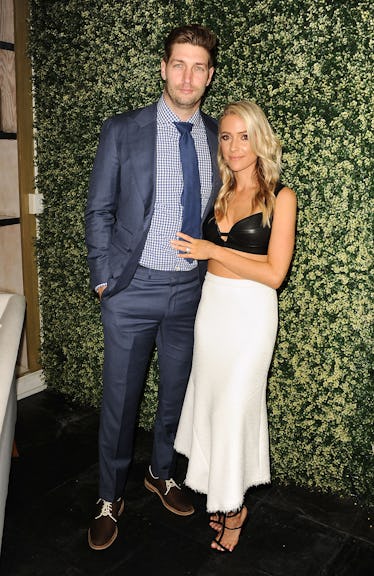 A Guide To The Drama Between Jay Cutler, Madison LeCroy, & Kristin Cavallari
Jason LaVeris/Getty Images Entertainment/Getty Images
If you've been on the internet in the past 72 hours, you've likely come across Jay Cutler, Madison LeCroy, and Kristin Cavallari's drama. You're also likely a bit confused because, well, it's extremely confusing. So, I'm here to break it all down for you.
Before I dive in, a quick refresher: Cavallari and Cutler announced they were splitting after 10 years together on April 26, 2020. "With great sadness, after 10 years together we have come to a loving conclusion to get a divorce. We have nothing but love and respect for one another and are deeply grateful for the years shared, memories made, and the children we are so proud of," they wrote in matching Instagram statements. "This is just the situation of two people growing apart. We ask everyone to respect our privacy as we navigate this difficult time within our family."
Since then, things seemed to get progressively messier between them, with Cavallari saying she thought about divorcing Cutler "every day" for two years before pulling the trigger and Cutler very publicly hanging with Cavallari's rumored nemesis Shannon Ford.
But then the drama with LeCroy started and everything seemed to change. I'll walk you through WTF went down below.